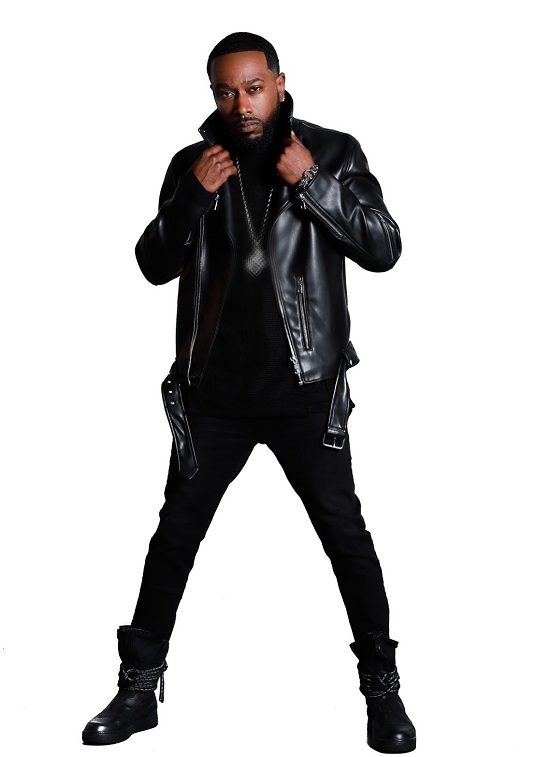 Tao Soprano has been an important part of the legendary group Dru Hill for over a decade now. The departure of Woody in the late 2000's left a void in the group, and Tao was able to provide a virtually seemless transition by bringing his own dynamic skill set on board.
There had been some confusion lately after Tao released a solo single and his image was no longer showing up on show flyers alongside Dru Hill. Eventually he issued a statement on social media clarifying the fact that he was no longer a part of the group.
We recently had Tao Soprano on a recent episode of our SoulBack R&B Podcast to clear the air. He discussed his departure from Dru Hill, how he originally became a part of the group, his new single "What Ever Happened to Love", and his upcoming solo project. Check out what he had to say below.
We also had a chance to recently premiere his video for "What Ever Happened to Love".
Also, in case you've missed any of our previous episodes of the SoulBack R&B Podcast, you can check all of those out here.
YouKnowIGotSoul: Talk about your departure from Dru Hill.
Tao: Pretty much they wanted to move in a different direction. They had put Playa in the group. First Jazz left. Well, he didn't leave. I don't know what happened with Jazz, all I know is one day I looked up and Jazz was no longer a part and Playa was there. Then from that point, I continued to be on the road with them for about a year and a half. From there, it just seemed as though they were trying to move in a different direction. It's all good. I look at it as it's my time to shine. Now it's time people get to know me and hear my voice, instead of being in a group setting. I support them 100% with what they've got going on. I'm blessed I'm able to put my music out to the world and have the resume from being part of a legendary group. It's hard out here. You're a struggling artist or someone that doesn't have a name. It's a blessing, that's how I look at it. More power to Dru Hill and what they have going on.
YouKnowIGotSoul: We recently saw a clip of you performing alongside Woody and Jazz who are also former members of Dru Hill. How did that come together?
Tao: I just currently started singing background with K-Ci from Jodeci. That actually was my first show that I performed with him at Bathesda Blues and Jazz club. I knew Woody was there, I had seen him before the show, but I didn't know Jazz was there. Being Jazz had been gone from the group, I still talk to him every now and then, that's my boy, I knew him before anybody. Pretty much, K-Ci knew he was there and ended up calling Woody also. Once Jazz came out, the DJ started playing "Beauty" and it was totally unexpected. Next thing you know, they handed them mics, and we started to sing the song. The reaction was crazy. I think they were looking forward to that happening. Sorry to let everybody down, but I don't think that's going to happen. You never know what's going to happen in the future, but I'm too deep into the solo project to worry about that situation. You never know, they might come around. Me and Jazz were talking about doing a K-Ci and JoJo thing in the future. I just think it's time for me to get out here and do my thing for a little bit so people can get to know me better.
YouKnowIGotSoul: Talk about your new single "What Ever Happened to Love".
Tao: I reached out to a producer who worked on the Dru Hill album "inDRUpendance Day", his name is Wally Morris. We've always stayed in contact. I told him I just wanted a solo record, just to see if I could still do it as a solo artist. I hadn't really recorded anything by myself while with the group. I just wanted to get my feet wet and mess around with something. He started playing the record over the phone, I heard the chords and we each started humming. He sent me the track, and all it had was the hook, but he hummed the melody to it. It has that old school R&B feel you don't hear on the radio anymore. The reaction from it has been great. People have been waiting for me to do something solo, so it was a breath of fresh air releasing it. With the new wave going on, I didn't know how people would accept it. From there, it created a path for me to give them more music. I'm about to put out another single called "Pull Up".
YouKnowIGotSoul: Share the story of how you originally became a part of Dru Hill.
Tao: Back in 2008, I met Jazz first. We always used to go over to Sisqo's house, he had the parties and things like that. The whole group would be there. For a while I would come around and I would not sing anything, I would just play the background. One day, I just decided to start singing with them. They love Jodeci, so most of the time we'd sing Boyz II Men or Jodeci songs. One day when I opened my mouth to sing, people were blown away. Sisqo looked over to me and said "So you mean to tell me you were supposed to be in this group the whole time?" That was a great compliment. I was with Jazz since 1999. I remember when they dropped "Dru World Order" with Scola in the group. I always wanted to be a part. I felt I could add so much to the group. Later, I think Sisqo was doing a reality show called "Gone Country" and I had called to congratulate him. He said they were just talking about me. He said they were putting together an audition, because they found out Woody was leaving the group. They wanted to put me in the group, but they wanted me to work for it, so they were going to have a talent showcase to find the next member of Dru Hill. I ended up doing the show and I think there were 28 contestants, and I remember going 5th. When I went, I went by myself, I didn't even take my whole family. In my mind, I thought they were going to forget me by the time they got to the end of the lineup. When I got off stage, Sisqo's dad walked up to me and said "Man, if my son doesn't pick you for this group, he's crazy!" That encouraged me a bit and gave me a boost. From there, people kept going up, and the reaction wasn't like mine. In the end, they picked three artists to harmonize with them, and I was one of the three. From there, the fans just went crazy. The next day, we went to the radio station to introduce me to the world as the newest member. I had sung "Lately" by K-Ci and JoJo at that contest. The irony is that I'm now on stage with K-Ci. God has been a blessing on my life.