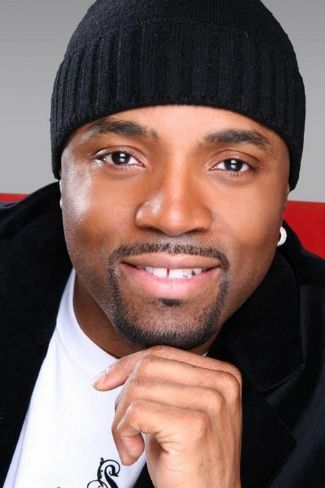 Georgia Piedmont Technical College (GPTC) is pleased to announce internationally renowned, multi-platinum Grammy Award winning producer, singer, songwriter and musician, Mr. Edward Theodore Riley globally known as Teddy Riley will be the college's 2015 Spring Commencement Speaker. GPTC's Spring Commencement will be held on Saturday, May 30, 2015, 10:00 AM at the Georgia World Congress Center, in the Thomas Murphy Ballroom, Building B, located at 285 Andrew Young International Boulevard, NW, Atlanta, Georgia 30303. GPTC's Commencement is open to the public.
You have heard the hits: "My Prerogative," "Just Got Paid," "No Diggity " and "Remember The Time." Those are just a few of the hit songs that have been influenced by Teddy Riley's gifted and genius sound. Riley's impressive Billboard Chart topping and award winning production accolades includes Michael Jackson, Keith Sweat, Guy, Blackstreet, Bobby Brown, Lady Gaga, Boyz II Men, Robin Thicke, and Snoop Dogg among countless others.
"We are very pleased Teddy Riley has graciously agreed to serve as our 2015 Commencement Keynote Speaker," stated Dr. Jabari Simama, President, Georgia Piedmont Technical College. "With over 25 years' experience in the music industry, he will deliver an address that is sure to be both anecdotal and inspirational for our graduates, as well as their families and friends."
"It is a huge honor to be involved with the music & technology department of Georgia Piedmont Technical College creating a new platform for students to become more proficient using software and hands on. Dr. Jabari Simama and Mrs. Zaundra Brown, Director of Public Relations, have given me the red carpet treatment since we started building this new relationship. I am humbled and deeply touched to be this year's Commencement Keynote Speaker. It is my hope I will embrace each graduate and attendees with a memorable legacy on what my professor of music taught me as a producer, composer and human being," says Teddy Riley.
WHO: Georgia Piedmont Technical College
WHAT: Spring 2015 Commencement
WHEN: Saturday, May 30, 2015 10:00 a.m.
WHERE: Georgia World Congress Center
285 Andrew Young International Boulevard, NW
Atlanta, Georgia 30303