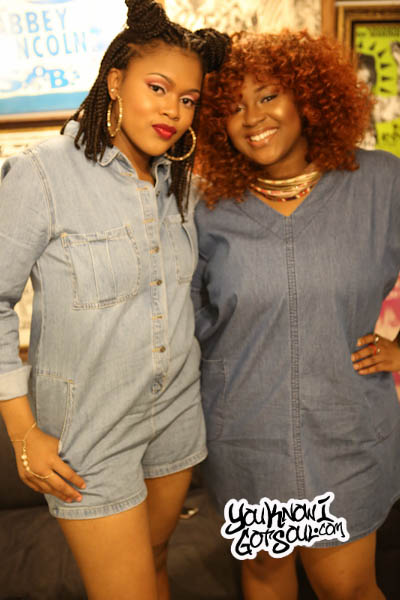 Just because the new generation of r&b has become less and less focused on the quality of vocals each year does not mean all young artists are following that trend. In fact, many upcoming artists are just as talented vocally and use the generations that preceded them as inspiration. Rnb group The Amours is in that latter category. Both of the sisters are powerhouse vocalists who are making feel good music with beautiful harmonies which embody the core of their artistry.
You may remember the DC based group, made up of sisters Jakiya Ayanna (21) and Shaina Aisha (17), for serving as the opening act for one of the sold out Jazmine Sullivan shows this past Christmas season in Washington D.C. In fact, Jazmine handpicked them to be her opening act last year and has been a fan of the group ever since.
Both are beneficiaries of training from Duke Ellington School of The Arts, and are very passionate about life and the performing arts. Following the release of their debut EP "Rhythmic Love" last year, they continue to hone their craft and remain poised for further success.
The group recently performed at our Sol Village r&b showcase at SOB's and we sat down with them for an interview. We discussed how they originally linked up with Jazmine Sullivan, being sisters as part of a group, their debut EP, and much more. Watch the full interview below.