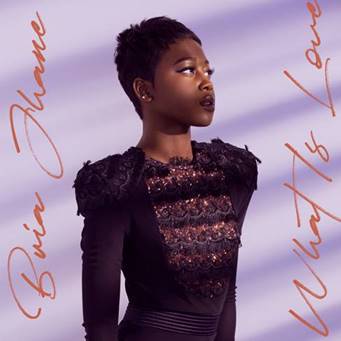 We were captivated last month when we were first introduced to The Dream's new artist Bria Jhane. Her first single "Back Bone" was an great testament to her impressive vocal abilities.
She now returns with the release of her brand new EP called "What is Love?" via Republic Records/RadioKilla Records. The project's throwback production underscores her standout vocal performance. Modern soul gets some class courtesy of Bria as she adds a touch of timeless soul to 21st century R&B.
After being discovered by The-Dream, Bria recently joined him on several dates of his current tour.
With a big, bright, and bold voice, Bria Jhané Introduced to music at four-years-old by her mom, the Houston native grew up obsessed with the likes of Lauryn Hill, Toni Braxton, Monica, Beyoncé, Jill Scott, and other 21st Century R&B icons. In between sharing covers on YouTube and singing as much as possible, she participated in the 2017 VH1 series Signed. Capturing the hearts of millions, she emerged victorious and inked a deal with RadioKilla Records handpicked by its founder and legendary artist, songwriter, and producer The-Dream.