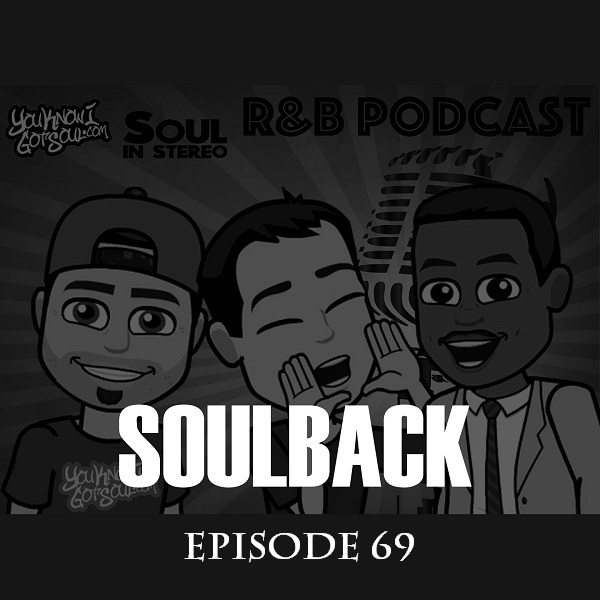 On this R&B podcast, we talk about the massive amount of R&B music that came out this week including Brandy's new single "Freedom Rings", H.E.R.'s "Slide" and Robin Thicke's "When You Love Somebody". We talk about what we expect from these artists in 2019. We also discuss the Fantasia interview we conducted last week and revisit her comment about her saying her last album was trash. We also talk about Summer Walker's upcoming album "Over It". We also debate whether K. Michelle's "all men are bad people" comment is valid or not. AND A WHITNEY HOUSTON HOLOGRAM TOUR?!?!?!? There's a lot more on this SoulBack podcast so check it out!
0:02:35 – Motown Founder Berry Gordy Officially Retires at 89
0:05:20 – Our honest thoughts on Brandy's new song "Freedom Rings"
0:08:36 – Celebrating Brandy's 1994 debut album 25 years later
0:14:20 – Our review on H.E.R.'s new single "Slide" with YG
0:18:00 – We texted Tinashe's number that she posted on her Instagram
0:21:30 – Robin Thicke's new single "When You Love Somebody" and is he the best male R&B artist of this decade?
0:25:15 – K. Michelle's comment about all men being bad people
0:28:22 – New music from Bobby V, Kevin Ross, Stokley
0:35:42 – Fantasia's comments about not wanting to be boxed into being just an R&B artist
0:38:50 – Our early review on Fantasia's "Sketchbook"
0:42:45 – Is Summer Walker allergic to songs longer than 2 minutes?
0:46:40 – Jacquees still hasn't dropped his album Round 2
0:48:33 – Teedra Moses Releases Special Edition of "Complex Simplicity"
0:50:28 – Edd's overall thoughts on Joe's discography
0:54:36 – SoulBack Track Of The Day: Olivia – Bizounce
0:55:55 – Playa Please Award: Whitney Houston hologram tour, Nivea's new album, 6ix9ine wants to resume his rap career, Lil Nas X is taking a break already??
Follow our podcast on Podbean: https://youknowigotsoul.podbean.com/
Follow our podcast on Soundcloud: https://soundcloud.com/youknowigotsoul/sets/youknowigotsoul-podcasts
Follow our podcast on Spotify: https://open.spotify.com/show/6oLmNUkcXrAqsQP5EBJ4dk
Follow our podcast on iTunes: https://itunes.apple.com/ca/podcast/youknowigotsoul-podcast/id998813013
Follow our podcast on Google Play: https://play.google.com/music/listen?u=0#/ps/Imoe7gt6vd4v6iuf4yq5fyhy3e4