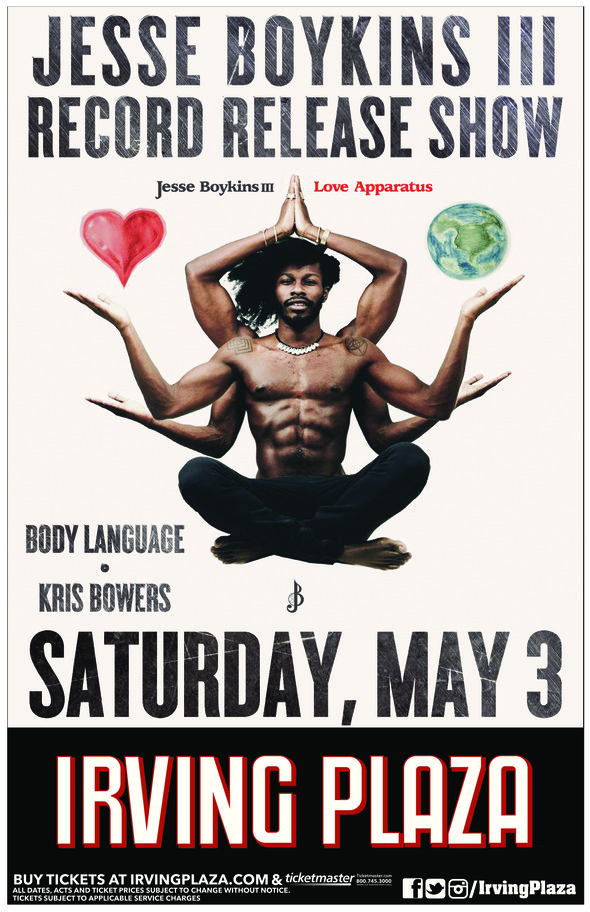 YouKnowIGotSoul has a pair of tickets to giveaway to Jesse Boykins III "Love Apparatus" album release show at Irving Plaza in NYC on May 3rd. We recently had a chance to sit in on his live album listening event, and heard first hand the futuristic soul qualities that his new album contains. His unique sound on the album is sure to make for a great show. Tweet/E-Mail/Facebook us your favorite Jesse Boykins III song to be entered to win the tickets!
Click Here for Tickets
Jesse Boykins III is a singer / songwriter with a timeless sound; the creator of a new approach to music he calls "World Soul" in which he shares a point of view that crosses all genres, generations and cultures. Jesse Boykins III celebrates the release of Love Apparatus on May 3rd at Irving Plaza.