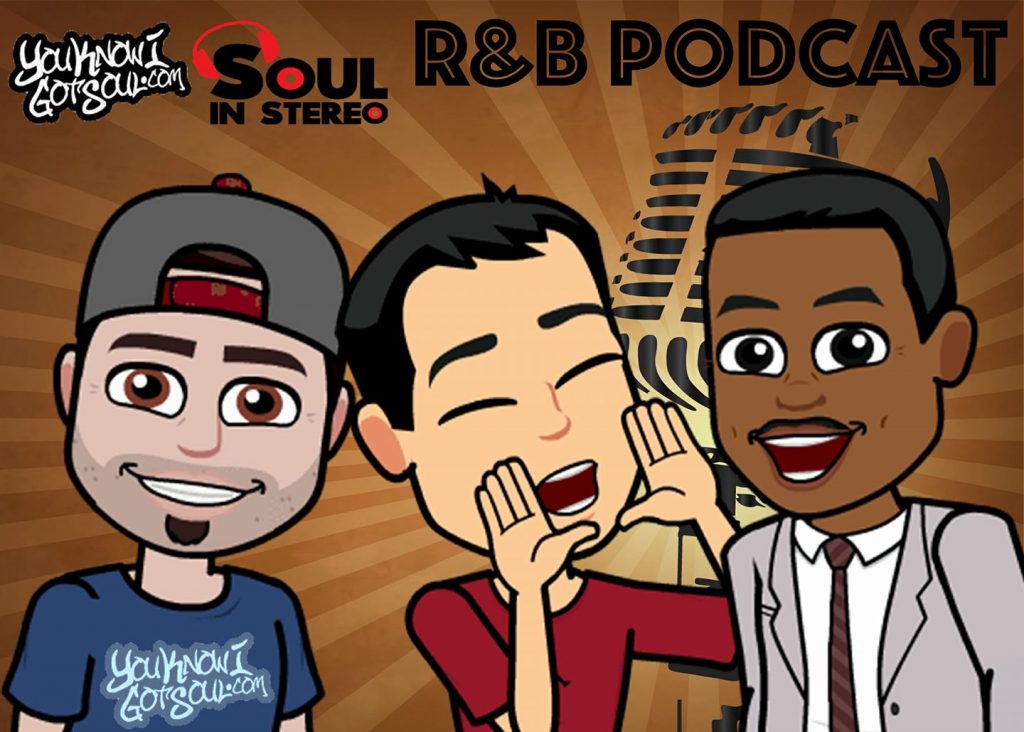 Follow our podcast on Soundcloud: https://soundcloud.com/youknowigotsoul/sets/youknowigotsoul-podcasts
Follow our podcast on iTunes: https://itunes.apple.com/ca/podcast/youknowigotsoul-podcast/id998813013
Follow our podcast on Google Play: https://play.google.com/music/listen?u=0#/ps/Imoe7gt6vd4v6iuf4yq5fyhy3e4
Follow our podcast on YouTube: https://www.youtube.com/playlist?list=PLVyB7WCEUIPl_CYZFTwiNLHqtCHaK2GcK
4:00: Podcast journey
5:32: TLC's new single "Way Back"
10:55: Sisqo's remake of the "Thong Song" aka the "LeBron song"
13:05: Mariah Carey's joint venture deal with Epic
16:00: LeToya Luckett announces new album coming soon
19:35: Ranking the top 10 Best Female R&B Vocalists today
45:50: Whatever happened to Zhane?
48:12: Ashanti comments from readers on last podcast
51:50: R&B Hall Of Fame nominations: Lil' Mo and Toni Braxton
1:03:45: Food discussion
Our last podcast was our most successful episode yet, so we had to bring our A game with this podcast. With all the Ashanti hate that came in last week, Kyle had to come through and defend her. We start off the podcast by talking about TLC's new single "Way Back" and our thoughts on the throwback sound that they brought to the table. We also talk about the impact of Bruno Mars' latest album now that it has been out for a few months. We also touch on some of the R&B songs that have turned into memes on the internet including Next's "Too Close" and now Sisqo's "Thong Song".
Afterwards we talk about upcoming projects from Mariah Carey and LeToya. It was recently announced that Mariah has signed a joint venture with Epic and she will also be launching her own label. We give our thoughts on what kind of artists she could be looking to sign. We also discuss LeToya's hiatus from music and her return with the new album.
Our special topic for this week is some of our favorite female R&B vocalists in the game. Our discussion was sparked by Edd's list that he published on his website, so we give our thoughts on it and also add some names to it. Some artists that we talked about include Tamia, Brandy, Ciara, Jazmine Sullivan and Faith Evans.
For our milk carton edition, we talk about the R&B group duo Zhane and try to figure out where they are right now. We also get into more of our hall of fame discussion and nominate Lil' Mo and Toni Braxton. The conversation about Toni Braxton sparks up another debate about Ashanti. For our food discussion this week, we talk about our favorite cakes.
Check us out!!!