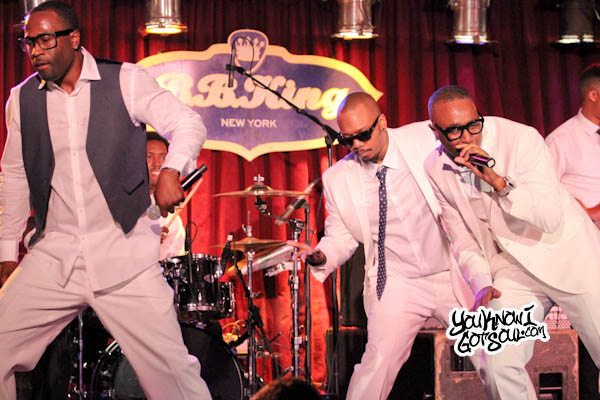 Our good friend Lisa put together this great list of her favorite 112 songs for us. She's the owner of AMN Magazine and you can check out the latest issue which features our interview with Sunshine Anderson.
You can also read the original feature that Michael Keith of 112 submitted to us.
1. Cupid – (from 112) This is my all-time favorite 112 song!! I fell in love with this song the first time I ever heard it; definitely a 112 classic!
2. Missing You – Mike killed it on this record!! I can definitely hear the gospel influence in his voice. Love it! Love it! Love it!
3. Your Letter – (from Room 112) This is such a beautiful song. Imagine.. he finds a letter, reads it and thinks that his woman wrote it for him. His excitement is flat-lined when he realizes that the beautiful words of the letter are for someone else. (Aww…) This song not only displays 112's vocal talent but their willingness to show a man's vulnerability.
4. Anywhere – (from Room 112) I love this song because I believe every woman can appreciate a man who can toss his inhibitions out the door every now and then and be down to do it…anywhere! Sexy, sexy song!
5. Last 2 Know – (from Pleasure and Pain) This song speaks to one of the biggest problems in relationships—communication! Or should I say, lack thereof. LoL! Even if you don't want the relationship anymore, don't let your mate be 'the last to know.'
6. It's Over Now – (from Part III) This is the song you pump when you've declared that you're done with the lies, the games, and unappreciation…exhale and say it loud, 'It's Over Now!'
7. Knock U Down – This song was definitely a part of my "sexy, love making playlist" back in the day! LoL! HOT.
8. Slip Away – (from Hot & Wet) Okay, how many of us have had that one in our life who didn't appreciate what he/she had when they had it, and when they finally did, it was far too late and they let you slip away? Oh, how this song resonates with me! LoL! Love the message and 112's beautiful harmonies on this record.
9. U Already Know – (from Pleasure and Pain) Another sexy song from 112!
10. Love you Like I Did (from Room 112) – "Ain't nobody gonna do the things I did, ain't nobody gonna kiss the way I kiss, ain't nobody gonna love you like I did! Yes, indeed! Love it.