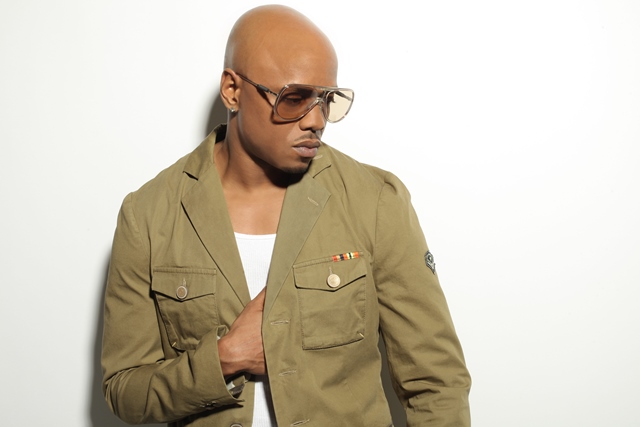 In our mind, it wasn't a tough chore to track down one of Donell's biggest fans to help us out with this feature. In fact, look no further than the liner notes on Donell's latest album "Lyrics" and you will find that he even acknowledges our friend Sunny as a major supporter! Being the fan that she is, we can imagine how hard it was for her to choose her 10 favorite Donell Jones songs, but we're gracious that she put together this great list for us. Check it out:
1. "I Want You To Know" My #1 favorite song by Donell. First song which made me an avid fan. By far one of the best love songs in the history of R&B.
2. "No Interruptions" I think this song is a favorite of many fans. The arrangement and vocals are on point. Donell definitely shows his Gemini side on this track..lol.
3."This Luv" Soooo Smooth!!! The music video itself is sooo slick! In my opinion this track stamped Donell as one of a kind /smooth brotha :-)
4. "I Wanna Luv U" Just beautiful!!! What more can I say about this track? Perfect wedding, honey moon, anniversary, etc. song. Hot track!
5. "Comeback" Being once involved in a long distance relationship, this song really speaks volumes to me. I always wondered this can be so sad yet angelic to me. Definitely one of the hidden gems off the album.
6. "Do U Wanna" From the first verse, you knew this track would take the album to another level…And it did just that. Beautifully written an arranged.
7."Ooh Na Na" This track sound so fresh & new every time I hear it. Donell always delivers "classics" and this song falls nothing short of that.
8. "I'm Gonna Be" Blew me away the first time I heard it. Usually I hit replay on slower tempo songs, but this track is BLAZING! This song literally "gives me life" every time I play it :)
9. "Just A Little" Ladies you already know! This song was made especially for ALL US yet in a PERSONAL sort of way ;-) I just cant get enough of this track. LOVE IT!!
10. "All About The Sex" Another beautifully written song by the man himself. Just love the fact that it shows a "vulnerable side" from a male point of view… Major kudos to Donell on this album.