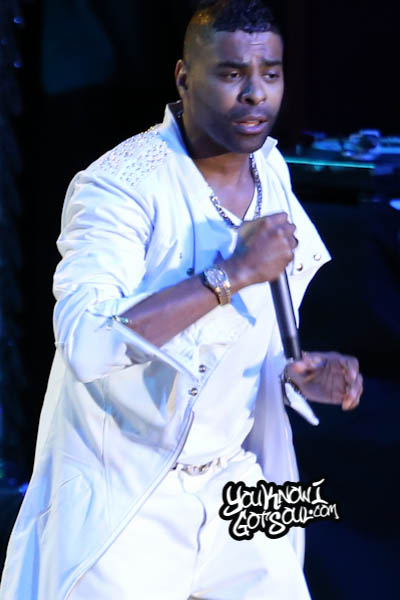 Shout out to our guest editor for the Ginuwine feature Vanessa for sharing her favorite Ginuwine songs with us. Here is her list complete with descriptions behind each choice:
1. Last Chance: His comeback to mainstream, it said he can fit in with the new music. Plus my personal anthem.
2. On my Way: Listen to it, the words say it.
3. Stingy: What woman wouldn't want a man to feel that way about her.
4. So Anxious: The song that puts you in the mood. The song you fantasize on.
5. When We Make Love: For a man to be so expressive verbally. Wow!!
6. Betta Half: A man truly expressing his love(emotions).
7. I'm in Love: A love song that I take to heart. This is that beginning moment between that guy and that girl.
8. Far Away: Personal for me. Heard it for the first time at the pivotal point in my relationship.
9. Glaze in my Eyes: The words speak for themselves.
10. One Time for Love: You want him (Not Ginuwine-LOL) to just fulfill that need for the night and know it's for love not just pleasure.
I really loved the entire Back II Da Basics CD, it was not given fair play at all. That CD could have taken him to the TOp past the "Pony" records.
Thank you for allowing me to add my opinion on Elgin Baylor Lumpkin's music. One of the many under rated artists out here.
Hopefully "Elgin" will be the one to put the Cherry back on top for him.
If you'd like to take part in one of our guest editor features, please send us an e-mail at djslam@youknowigotsoul.com