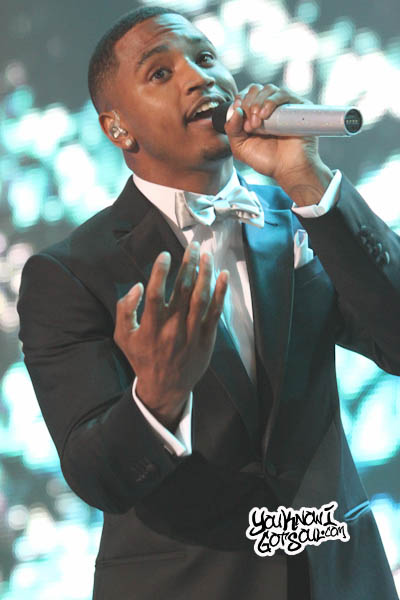 VH1 today announced Trey Songz will release the exclusive first look of his upcoming dating series "Tremaine the Playboy" on the network's digital platforms Tuesday, February 7th at 11AM ET/PT.
"Tremaine the Playboy" features Trey Songz as Tremaine, the latest eligible bachelor on a conquest to find his perfect match. The international entertainer and well-known heartthrob has given fans timeless music ranging from love to heartache, party anthems to bedroom classics. Now he is looking to settle down. Watch as the man who "invented sex" finally realizes he needs more with the debut of "Tremaine The Playboy." Following the first-look on VH1 digital platforms, episodes of "Tremaine the Playboy" will continue to air on TremaineThePlayboy.com.
As part of VH1's "14 Days of Love," a celebration leading up to Valentine's Day, Trey Songz will sit down with host Amber Rose to introduce the world to the next eligible bachelor—Tremaine. With Amber, no topic is "off limits," between finding out what Tremaine looks for in a woman to an intense game of "Never Have I Ever," Amber Rose will stop at nothing to see who "Tremaine the Playboy" really is.