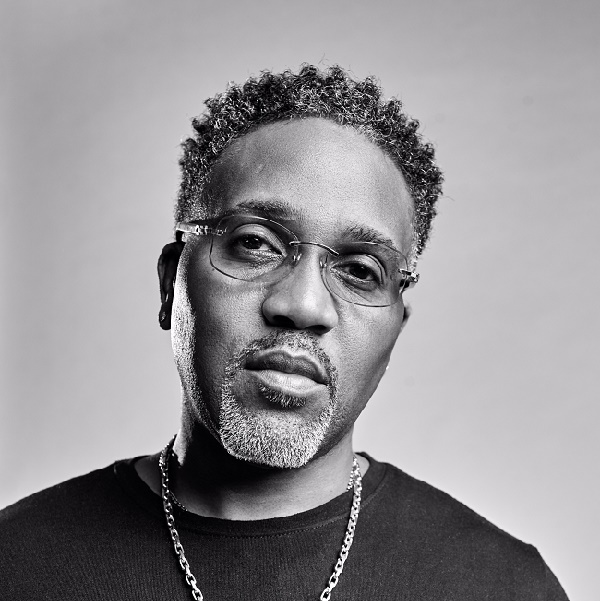 Troy Taylor had a big year in R&B. Along with executive producing Johnta Austin's long awaited "Love, Sex, & Religion" album, Troy also helped create records for emerging R&B stars YK Osiris and Jacquees. His contributions meant a lot to diehard R&B fans as he brought back the essence of bridges and well-produced vocals to an era of R&B filled with trap and autotune. We talk to the Grammy award winning producer about his goal to bring back R&B to the mainstream, his past work with Trey Songz including the classic "Anticipation" project as well as some upcoming music they're working on together. Troy also gives us some vocal tips that he uses when he's working with R&B artists in the industry.
YouKnowIGotSoul: You've been working with new artists like YK Osiris and Jacquees recently. What made you want to work with new acts? I know a lot of our favorite 90's producers only work with 90's artists.
Troy Taylor: I'm on a new campaign. 2020 is going to be 30 years in the game for me, so I'm on a new campaign for mayor of R&B. That basically means that I'll be inserting myself into the new age R&B because that's the only way we can get it back to the musicality. If someone like myself works with YK Osiris or Jacquees and do the R&B of my generation on them then all of a sudden it's mainstream again. It's not Urban AC or older, it just takes a younger person to do the right type of R&B music and once we get that settled in, the kids are going to want to follow suit and do that.
YouKnowIGotSoul: It's kind of an unfair that there's a segregation between Urban AC and this young crowd. This new generation loves traditional R&B but only from artists of this era.
Troy Taylor: It's really my generation's fault and older because they're the one that's separating the two. We're the only genre of music that does that. Country doesn't do that and neither does Pop. We're the only ones that says "That music is for my kids and I listen to the old school". We're the only ones that do that. When you go to Japan, they take our music and they play all of it. They don't segregate or separate it. That's what makes it messed up. If the radio stations just play it, the kids will catch on. They've heard their parents playing it, so they're going to like it. You can't just gravitate towards them because you're not going to get more listeners.
YouKnowIGotSoul: When you go into the studio with these new artists and present them with traditional R&B records, how are they reacting to it?
Troy Taylor: See that's the thing. Jacquees and YK Osiris extremely love 90's R&B. Even on Jacquees' album, you're not really going to hear too much of the trap stuff. YK Osiris has a little more of the kid's R&B, but because I pretty much oversaw the album and sequenced it, the R&B tracks I did were more traditional and mixed in to have a good blend. YK Osiris is slightly younger than Jacquees so it's more expected, but sitting in the studio and them asking to hear tracks, if I played that trap stuff they'd be like "Nah". As soon I as played my R&B, they went crazy. Both of them are fans of Trey Songz, so they know what they're coming in the studio for.
YouKnowIGotSoul: You've worked with some of the greatest R&B vocalists of our generation. One of the biggest complaints that we get from our readers is that these new acts aren't up to par vocally. How do you manage those expectations?
Troy Taylor: The thing is they haven't been raised on the right music to sharpen their skills. They're raised on each other's music. There's no inspiration for them to feed off. There's Chris Brown but he uses a lot more autotune than the average, Tory Lanez as well. Those are their vocal references which is slightly not fair. No shade to Chris or Tory because the autotune is the sauce now and it's cool. I just think the kids don't have anyone to really respect and practice off of as opposed to when I was growing up, I had Charlie Wilson, Stevie Wonder and Aretha Franklin to mimic and emulate. I think the kids just don't have anybody to emulate. When I work with them, I give them more of a reference of what R&B is supposed to sound and I bring out their natural tone. I help them touch on the sweetness part of their voice. Once they hear it, that's the way they want to sing. Inserting myself into the new age of R&B is the only way we're going to get this R&B into where we love it again.
YouKnowIGotSoul: When we listen to the songs you did with YK Osiris and Jacquees, you really brought feeling in their vocals. This is a bit contrast to the monotone vocals that we hear in R&B today. What was the approach when producing for them vocally?
Troy Taylor: You sit there and you really sit with them. I'm still about the artist development and I'm still on that because that's the only way we're going to get stars again. We sit there and have them sing things differently and in different tones. When you find out that they can change up their tone and you make them sing in that tone, once they hear it that's when they realize "Wow I can sing that way" and it becomes a challenge for them and they want to sing different. YK Osiris is very passionate about his vocals and no, he may not be the vocalist that everybody would think he would be, but neither was Trey in the beginning. I remember when people used to say "He sounds like a broke down R Kelly" and I understood that. But I'll tell you what, R Kelly used to sound like Aaron Hall on purpose, Aaron sounded like Charlie Wilson on purpose and Charlie sounded like Stevie Wonder. If R Kelly can do it and turn into R Kelly and Trey can turn into Trey, then it's all about finding their personal tone and getting them to tap into it.
YouKnowIGotSoul: What's the process like when you're vocally producing for an artist? Do you have the artist standing or sitting down at the booth?
Troy Taylor: I do both and I don't like vocal booths. They sit or stand next to me so I can watch their body language. Certain notes, tones and vibes have a lot to do with your body posture and the way you're moving your body. If you're not moving at all, you may sound bland. You use your hands and fingers for certain notes and notes to help you tap into it, it's a full body kind of motion just like when you talk. Most people don't just sit there with the arms down, people use their hands and their necks move. Singing is the same thing and if you're standing up flat footed, you're going to be flat. If you're going to fidgety, you're going to be sharp. If you're in the vocal booth, I can't see you so I can't correct it as we go.
YouKnowIGotSoul: Another project you worked on heavily this year was Johnta Austin's "Love, Sex, & Religion" album. Talk about that project a little bit because we waited over a decade for it.
Troy Taylor: That was more fun than anything. Johnta has been wanting to put that album together and he just never got the chance to do it. He finally did it and he asked me to oversee it because he knew I would make sure it was done professionally and mixed well. That's what music is all about to me. It's about having fun and being creative.
YouKnowIGotSoul: We saw you in the studio with Trey Songz recently. You weren't as involved in his last album "Tremaine", so what can we expect on this upcoming album?
Troy Taylor: The next one is going to be the Trey Songz everybody said that they want. The harmonies, chords, bridges and the total R&B Trey Songz feel. We have a lot of songs that go back to that sound and feel. I'm anxious for the world to hear it because they're going to be happy to hear that Trey Songz again. Also we will be putting out the "Anticipation" mixtapes in January on streaming platforms so that this new generation can hear those projects. It was more of a rebellious project mainly to show Atlantic we knew what we were doing and we didn't need to look to them to show us how to make an album. It worked and we're really excited to put that out and let the world hear those projects.
YouKnowIGotSoul: I remember when the first "Anticipation" mixtape dropped back in 2009. That was probably the first R&B mixtape to blow up like that. Did you guys get in trouble for putting out that mixtape for free?
Troy Taylor: Yeah we did because the label didn't understand it. They were like "Only rappers do that" and I was like "Whatever". The music was more so my TTU camp, so it was in house so I didn't have to worry about paying producers. We just wanted to put the good music and wanted people to hear it. It was weird to the label and they didn't like it, but they couldn't do anything because we put out hard copies as opposed to today where they would just take it down. We did it that way so that they couldn't touch it. Once it spread and got where it needed to go, they started seeing that we did know what we were doing. It led up to "Ready" and it gave us a lot of leeway to do what we wanted to do and it worked!
YouKnowIGotSoul: A lot of fans are waiting on Dru Hill's upcoming album. Do you have any updates on that?
Troy Taylor: I think they want to hold the album off to come out around the time of the things they have coming up. I think it's more so the setup and aligning things up. The music is great and I can't wait for people to hear it.
YouKnowIGotSoul: What else are you working on?
Troy Taylor: I did Elijah Blake's Christmas album and that was fun. It was supposed to come out in 2017 but we kept messing around. *Laughs* I'm working with a group called Next Town Down on RCA. They have that Day26 and Boyz II Men sound. A lot of independent stuff for just doing great music. This allows me to do it the way I want to do it. I worked with Rome Flynn from "How to Get Away with Murder". I did 9 songs on Ye Ali's next project. The fans are going to love it. I did a song with Syd from The Internet and she's dope. I'm working with Devin Culture but he's on hold until further notice. We're still doing music as far as that creative part, but the political part I was told to hold off. He's dope and awesome. I have my Pen Point Guard who is one of my right hand writers. There's also Trevon from Next Town Down. Those are my two main writers. They've both been working with me on Trey. I've also worked with Queen Naija and I have a song on her next album. The name of the song is called "Punching The Air". It's a thing like when you're mad and start fighting the air. That's an exclusive for y'all!
YouKnowIGotSoul:What about Kevin Ross?
Troy Taylor: Kevin is my guy! I actually vocally produced him on his single "Thing Called Love". I'm really hoping that song gets a true shot.
YouKnowIGotSoul:Anything you'd like to add?
Troy Taylor: February 11th, 2020 will be 30 years for me and I'm just getting started.