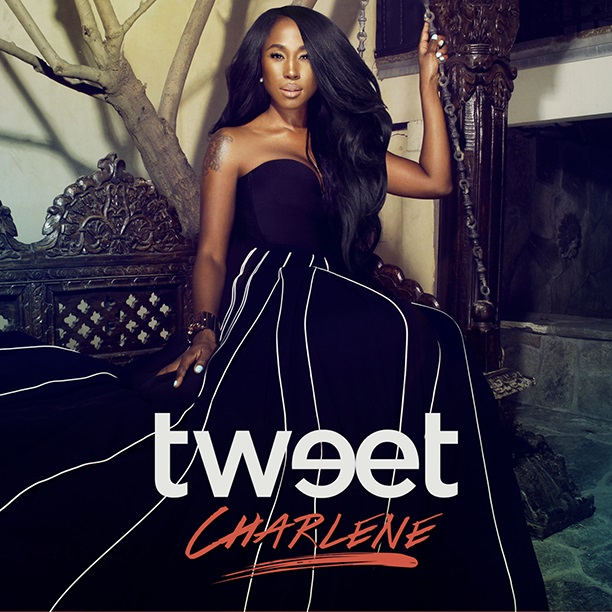 Today, r&b singer gives us a look at the album cover of her upcoming album "Charlene" which is set for release on January 22nd, 2016. The album, which is the singer's third solo project and first since 2005's "It's Me Again", is led by the single "Won't Hurt Me" for which she recently released a video. This will be Tweet's first independent album on eONe Entertainment and is available for pre-order now.
When we caught up with Tweet following her performance at the 2015 Essence Music Festival, she gave us some insight into the project, which includes a collaboration with her mentor Missy Elliott.
YouKnowIGotSoul: You just announced the news that you're now signed to eOne music, so talk about the signing.

Tweet: It was heaven sent. I'm allowing God to orchestrate, so he's bringing blessings into my life and eOne is one of them. I'm happy to announce that my new album "Charlene" is dropping January 22nd, 2016 and I'm just excited about the whole process. I can't wait for you guys to hear the new music.

YouKnowIGotSoul: What's the project going to sound like?

Tweet: The sound of "Charlene" is everything that inspired me from the beginning. It will be church, Marvin Gaye, quartet and "Southern Hummingbird". You'll get to hear "Southern Hummingbird" times two plus a little bit. That's what "Charlene" is.

YouKnowIGotSoul: Will you be working with Missy Elliott on this project?

Tweet: Yeah, Missy and I are doing a record together. I'm excited! I'm also doing a duet with one of your favorites, but I don't want to announce it yet. You're going to be excited!