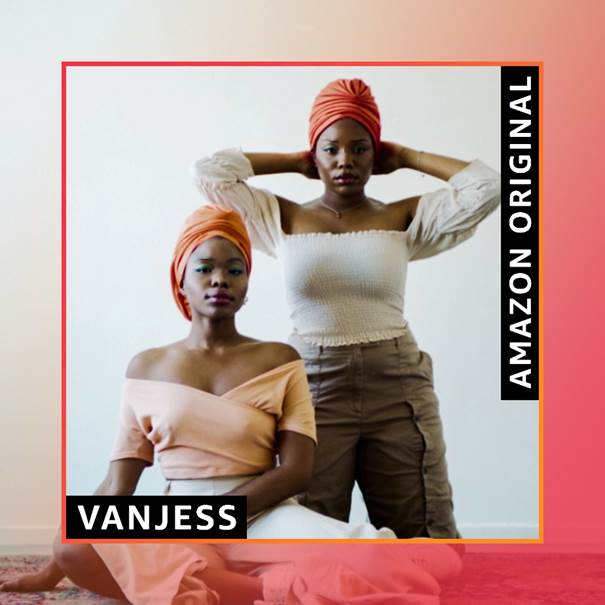 Emerging R&B stars VanJess have just released a spirited rendition of Zhane's hit song "Groove Thang" which they recorded exclusively for Amazon Music. The group added about covering the song:
"Zhane is one of the most influential R&B groups of our time. 'Groove Thang' has such good vibes and positive energy, and it's one of those songs that makes you happy once you hear it. That's a quality we hope comes through in our music. We think music should be able to make people feel good and take them to a better place. It does for us."
The new take on Zhané's original is only available on Amazon Music and featured as a part of R&B Rotation, a recently launched Updating every Friday, the playlist offers a deep dive into the best in modern R&B, featuring everyone from exciting new talents like VanJess to established stars such as Khalid.
The Nigerian born duo have really been making an impact following the release of their debut album "Silk Canvas" last Summer. We were further impressed with their "Addicted 2 (Keep Cool Remix)" which came out earlier this year.