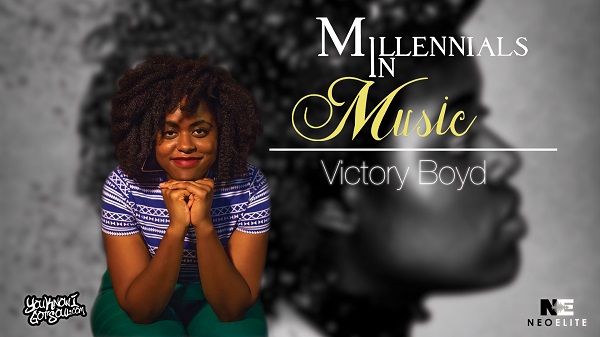 Newly signed Roc Nation artist Victory Boyd joins us on this episode of Millenials in Music to discuss her artistry, purpose and life story as a young artist. Boyd's life as a singer began at the tender age of 4 when she was adopted into the church choir that her parents founded. Coming from a musically inclined family of 11, road trips to New York City to perform with her family was one childhood experience that helped shape Boyd into the artist she is today.
By 18 years old she was performing solo in New York where she was discovered by one of Jay-Z's friends. Now with her new debut album, The Broken Instrument, which can be found on Apple Music, Tidal, and Spotify, Victory sits down with us to share her life as an eclectic artist. Watch the full interview for more on Victory Boyd.
– – – – – – – – – – – – – – – – – – – – –
– – – – – – – – – – – – – – – – – – – – –
Produced by the Neo Elite, Millennials in Music is an interview series geared towards millennial fans of Soul, R&B, and rising thoughtful Hip-Hop artists in order to create a deeper level of connection between creatives and their fans. The purpose of the series is to have a candid dialogue with the next generation of superstars that inspires and elevates their fans.
Subscribe to Neo Elite
Neo Elite on Twitter
Neo Elite on Instagram
Neo Elite on Facebook
https://www.theneoelite.com/
Subscribe to Victory Boyd on YouTube
Victory Boyd on Twitter
Victory Boyd on Instagram
Victory Boyd on Facebook
http://victoryboyd.com/