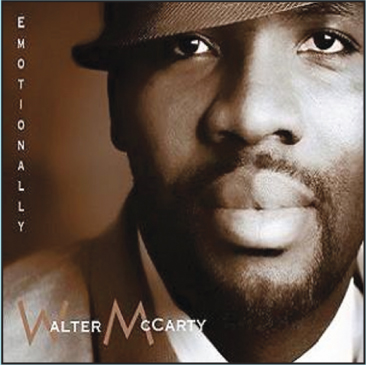 After more than a decade in the NBA, Walter McCarty has emerged as a talented R&B/Soul artist.
Music has always been his first love, and since releasing his debut album, Moment For Love, seven years ago, Walter is eager to return with his new self-produced album Emotionally.
"I'm so fortunate to have this platform to express all the things that I've experienced and put them into song. All I've ever wanted to do is perform and be heard musically".
Though new to some in the music world, Walter has worked with numerous industry insiders, including the hit-making production team The Underdogs; R&B singer/songwriter Tank; co-writing on such songs as "Come Back To Me Shawty" performed by Tyrese. After honing his writing abilities on the Los Angeles music scene, Walter returned to his own projects with renewed focus.
Now prepared to release his second studio album, Walter displays melodic vocals from beginning to end. "I truly believe this album is pleasing to everyone who listens, no matter what genre music you might like. Emotionally is a feel good record that's appealing, all-together mature and sexy". Walter SLAM DUNKS his sophomore CD, EMOTIONALLY with captivating hooks to go along with a reassuring sound. His venerable rendition of the Bee Gee's "How Deep Is Your Love" would make even the Gibb brothers proud. If you enjoyed the Debut Album Moment For Love, you can't wait to hear Emotionally.