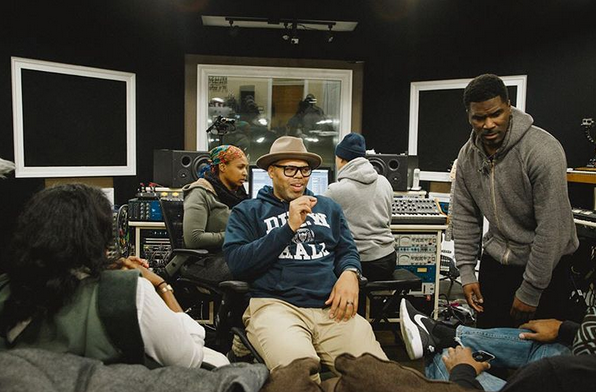 When you put great artists in the room together, something special is bound to happen.
In the below Instagram clip, we get a rare behind the scenes look at some of r&b music's top creatives coming together to spontaneously create a song together. In the video, you'll see Glenn Lewis and Eric Roberson on vocals, alongside Avery*Sunshine on piano and her collaborative partner Dana Johnson on guitar. Roberson managed all of this while petting a dog!
This all went down at The PlayList Retreat, a gathering of artists put together by the legendary DJ Jazzy Jeff. He's done this in the past, and the private event is tabbed as: an intimate gathering of progressive artists for the purpose of inspiration, motivation and collaboration. You can check out the official Instagram account of The PlayList Retreat to see more behind the scenes action of what went down.
Stay tuned for the end result of this collaboration. Jazzy Jeff has promised a full album which culminated from the 7 day retreat, which should be out soon.