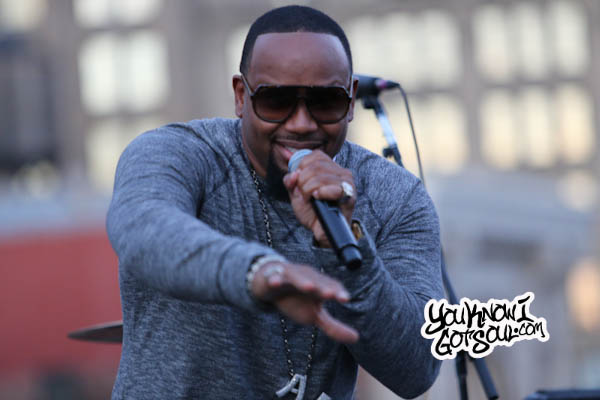 When considering the r&b greats over the last couple of decades, Avant may not be one of the first names that comes to mind. However, when you look at his track record of timeless hits through each album, there aren't many of his generation who can match up. As he prepares to release his 8th album "The VIII" this week, the lead single "Special" has turned into his latest smash single as it continues to rise on the radio charts.
Things began to take off for Avant immediately with the release of his debut album "My Thoughts". His first single "Separated" went to number one on the Billboard Hot R&B/Hip-Hop Songs chart. Although his second single "My First Love", the timeless duet with Keke Wyatt, only reached number four, it's just proof that his career has never been defined by numbers. Instead, the album established the foundation of what would be a career full of heartfelt, vulnerable, emotional lead singles that for the most part followed a tried and true formula.
The sophomore album "Ecstasy" would follow a couple of years later, producing the timeless love song "Makin' Good Love". On his third album "Private Room" we got the bedroom ballad "Read Your Mind". Each album in succession filled with quality r&b that you could expect to press play and leave on whether you're in the car, house or bedroom. Avant stayed true on each of the next few singles, gracing us with the singles "4 Minutes", "When it Hurts" and "Kiss Goodbye", jams that showed he wasn't afraid to be vulnerable.
Even on his previous album "Face the Music" in 2012, he tapped back into the duet formula and created "You and I" with Keke Wyatt; the song ended up becoming one of his most successful in years. But that's Avant in a nutshell, an artist who has continued to make real r&b music while not straying away from what he does best, while many of his peers struggle to find commercial relevance. For that reason, you may not have heard an Avant song on hip hop radio, but you can be certain he's been dominating those Urban A/C radio charts.
Now when you look at Avant's resume since his debut album in 2000, it's hard to find too many from his generation who can match his success. Each handpicked single seems to fit into the hierarchy of his evolution flawlessly, and each album has consistently provided us with a quality r&b project. So while the platinum and gold albums, and charting singles are great accolades, the quality of the music has spoken for itself.As he tells it, his goal with each album is "Just giving back to the people and giving them the music they know and love. When they pick up an Avant album, they know they're going to be attached to it in a certain spiritual or mental way." That's exactly what we've been getting from Avant as r&b fans for the 15 years o his career, so expect the same when "The VIII" releases on September 25th.