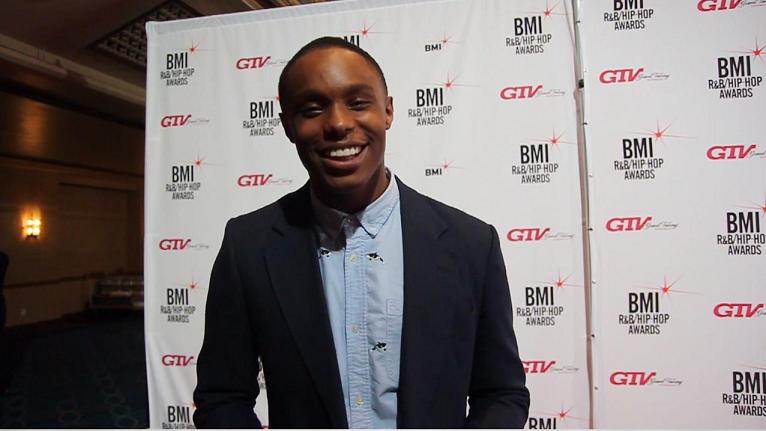 Many music lovers got their first exposure to the amazing talents of Avery Wilson when he made a successful run on the third season of The Voice. If you listen to his voice and read off his list of influences, it might amaze you that he's still just a teen. We wouldn't call him young, we'd call him a musical prodigy. After that run on The Voice, it lead him to sign with producer/writer Sean "The Pen" Garrett and begin making hits with him. We caught up with Avery on the red carpet at the BMI RnB / Hip Hop Awards last week and talked about his experience on The Voice, how he linked up with Sean Garrett, and what's next.
YouKnowIGotSoul: Talk about your experience on The Voice and what you learned from being on the show.
Avery Wilson: Being on The Voice helped me a lot. It taught me how to always be ready at the drop of a dime. I learned how to be a hard worker because at first music wasn't my strong side, I always wanted to be a dancer. Being in The Voice brought me into my own and I feel like now when I work with Sean Garrett, I can be that individual. I knokw what it is to work hard and not worry about what everybody else doing. I just want to be honing on who I am. It's helped a lot.
YouKnowIGotSoul: How did you link up with Sean Garrett?
Avery Wilson: It's been incredible working with him. I was actually in a competition about two years ago and the prize if you won all the rounds was to get a single from him. I actually won all the rounds. After that, timing got pretty grey and dark until I ended up on The Voice. Then he saw me and it all came full circle.
YouKnowIGotSoul: What can we expect next from you?
Avery Wilson: Some dope tracks and some Pop music. I'm working with him right now and we're in the beginning stages of building and getting the stuff right. When it comes out though, it's going to kill.
YouKnowIGotSoul: Anything you have now that people can check out?
Avery Wilson: You can check me out on Twitter @_CallMeAVERY where I have all my links to the music.