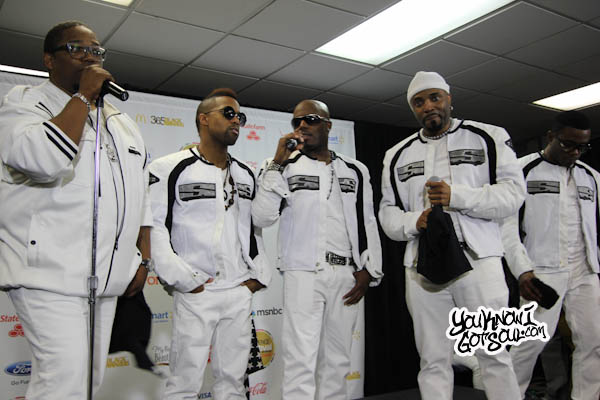 It's no secret that Blackstreet has gone through some roster shuffles over the past decade. Blackstreet as a group will always carry the legacy of making timeless music, and of course Teddy Riley will always be at the head of that. We talked to Blackstreet in the press room of the 2013 Essence Music Festival and asked the how it's been carrying on the legacy despite the changes over the years. Check out their response below.
YouKnowIGotSoul: As the group has evolved over the years, how has it been carrying on the Blackstreet legacy?
Teddy Riley: This is probably the last time you'll see us as the name Blackstreet. We don't have a name for this lineup here because we don't want people to be confused. We're like the black Menudo. We change members a lot. I give the other members their shot to go solo and do what they need to do. That's their wish. Dave went solo and got famous! He did his gospel album and got famous with that, and then he came back and did r&b and got famous with that! I gotta be like him when I grow up! That's what it is. We're going to continue doing what we're doing because it's not really about the name, it's about the music. It's about giving good music that people can sing today and tomorrow and forever.