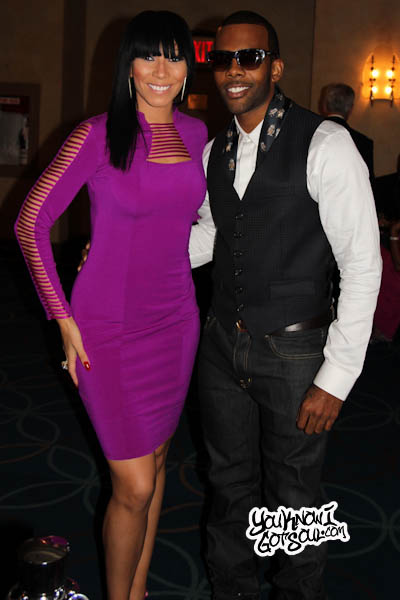 On the night he premiered his new single "Somebody Else" live for the BMI RnB/Hip Hop Awards audience, we caught up with Mario on the red carpet. He's currently gearing up for the release of his new album, and all indications are pointing to him going with a fresh new sound this time around. We talked to him about how his personal life has influenced the flavor his music, upcoming collaborations on the new album, and the different vibes you'll feel on the new project. Listen to him explain below.
YouKnowIGotSoul: You have the new single "Somebody Else". The song has a totally different flavor than what we've heard from you. It seems like you're taking time to focus on your artistry and craft. How has your personal life changed?
Mario: Personally I've scaled down a lot. I've changed my team and I'm more focused on the music and everybody around me is involved. Everybody plays a position. My team is really right and I'm really just making it more about the art and craft honestly. Personally I moved to the west coast for a year and a half. That kind of inspired me a little bit just being away from where I'm from and being in a completely different atmosphere. I'm just making it about the music and I think that's what you hear with the new single. More than anything, why I love that as the first single is because it's reminiscent of my very first single when I came out in terms of taking something old and making it fresh and new again. There's something very soulful about the track Polow Da Don did. I couldn't say no to it, I couldn't deny it.
YouKnowIGotSoul: What collaborations can we expect on the album?
Mario: I did a song with Meek Mills called "Never Enough". It's a R&B/Alternative/Hip Hop record. It really just talks about how no matter how much you gain in this game, you still want more. It's never enough. It's something I can relate to being in the game for 11 years now. I understand that there's always another level to everything I do. That's pretty much it. I may have another feature, but it's not confirmed yet.
YouKnowIGotSoul: You've been focusing more on your falsetto like on "Somebody Else". Can we expect more of that on your new album?
Mario: Yeah the new single "Fatal Distraction" definitely shows that side of my performance. I have two more songs that are falsetto-driven. I really just want to give my fans a plethora of different vibes. "Somebody Else" is the kickoff and I think people are going to fall in love with this album when they're at home listening to it.