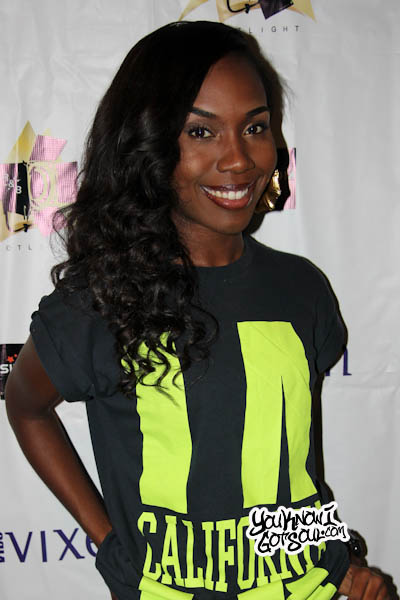 We were introduced to Rachel Kerr by our friends over at TheNext2Shine last year, and became re-acquainted when she did our Sol Village show earlier this month. Well, the UK songbird is officially on our radar. Not only are we taken with the fact that she spreads positivity in her music, but her vocal talents just cannot be ignored. Now that she's officially on a US tour across the nation, it's truly her time to shine on a grander scale. We sat down with her prior to her performance at SOBs and discussed her origins in music, the UK r&b scene, her new EP, and more.
YouKnowIGotSoul: Give us some background as where you got your start as an artist and how you got to the point where you are today.
Rachel Kerr: My start as an artist came at an early age. I'm from the church where before you can even talk, they make you sing. I actually continued with my studies to be a lawyer so I decided to move to the big city in London, UK and pursue that. Music had followed me around everywhere. After doing a few open mic nights, all of the doors of music started to open for me. I decided to just pursue music as an artist.
YouKnowIGotSoul: Being from the UK, what is the r&b scene like over there?
Rachel Kerr: In the UK the r&b scene is up and coming. It has some incredible talent and I think for the first time in decades, we have some world class talent on a more frequent scale. We've always had great music like Sade, but now there are so many with the likes of Emeli Sande, Adele, and so many people coming up. It's definitely thriving and getting to a great place.
YouKnowIGotSoul: Currently you've been doing a tour in the U.S. and performing in a few cities. How's that been getting exposure to the U.S. audience?
Rachel Kerr: Honestly, I love the U.S. Everyone is just so warm and the spirit of people, you can tell they just love music. It doesn't matter where you're from or how much experience you have, everyone just really enjoys great music, no egos. For me that's wonderful. It's definitely intimidating coming into the land of the sangers! I've been received so well and I'm so grateful for that, I'm really looking forward to seeing more of the U.S.
YouKnowIGotSoul: We've talked to some other artists from the UK such as Daley and producer Harmony. They've said they felt that had to come to the U.S. full time to really make the impact they wanted to. Do you feel that might be the case for yourself?
Rachel Kerr: That's an incredible question. You know what, if the opportunity presented itself for me to come to the U.S. full time, I would take it with two hands. Like I said, I love it here, the people are so beautiful, so many great spirits. So if the opportunity presented itself, I'd come running, and if you don't give me a plane I'll swim! *Laughs*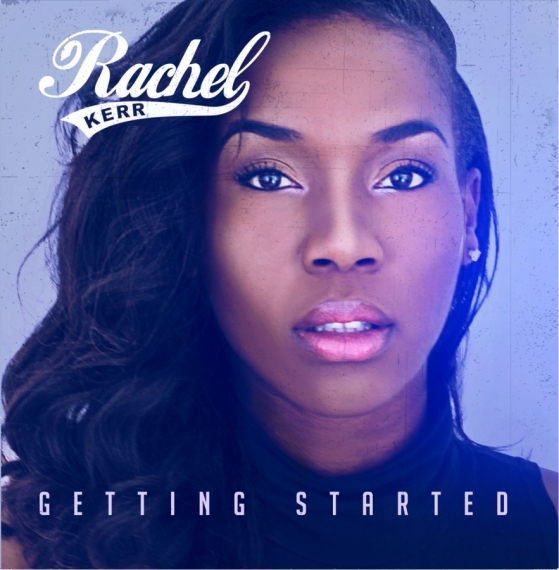 YouKnowIGotSoul: Tell us about your recently released EP "Getting Started".
Rachel Kerr: I'm so proud of this body of work. I haven't been doing music for a very long time, but I'm just so overwhelmed by the opportunities I've been given. At the same time, it was very much a statement, "I believe God's given me a gift, and rather than me hiding it, with what I've got to give I'm going to do it." The best is yet to come. I'm just getting started.
YouKnowIGotSoul: Something I took away from the project is the positivity it portrays. How important is it for you to have that message?
Rachel Kerr: It's so important to have positive music. Honestly, that's what I want my music to be, and I'm not ashamed to say it. I think we have so many great genres of music, but the ones that leave me in a state of enlightenment and happy, is music that's positive. So for me, I have to make something that people can listen to and feel better.