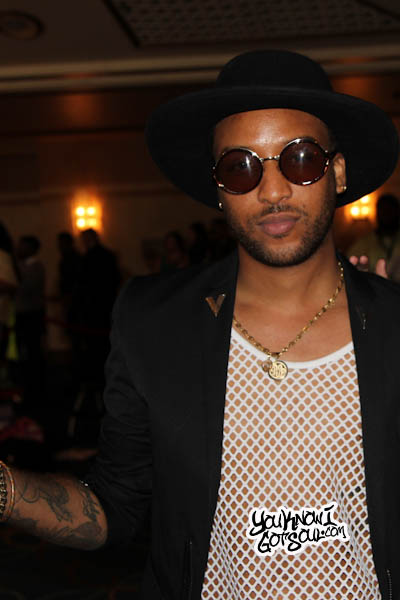 A couple of weeks ago, we caught up with Ro James on the red carpet of the BMI RnB / Hip Hop Awards in NYC. Recently, he's been releasing his long awaited "Coke, Jack & Cadillacs" project as three part EP's, with "Cadillacs" still to come later this month. He gave us a quick introduction to the project, listen to what he had to say below.
YouKnowIGotSoul: Talk about your project "Coke, Jack & Cadillacs".
Ro James: "Coke" has been out and "Jack" just came out. "Cadillacs" comes out September 19th.
YouKnowIGotSoul: What made you decide to release it in three parts releasing the 19th of each month?
Ro James: Well the 19th is my birthday, I started doing music when I was 19, so the 19th is a significant number for me. I broke it up into three parts because "Coke" is about the woman, my first love. "Jack" is about my perspective as a man, "Caddillacs" is about the journey. It just came out good that way.
YouKnowIGotSoul: What's the whole energy of the "Cadillacs" part that's coming out?
Ro James: Pimp! *Laughs* It's really rider music and it's just talking about the journey and life.