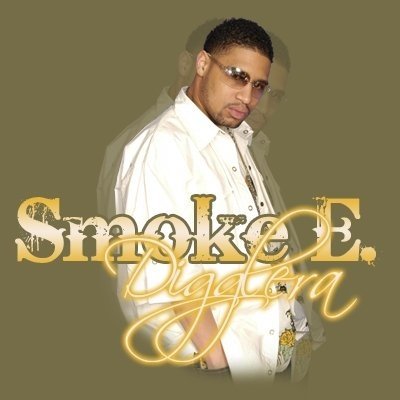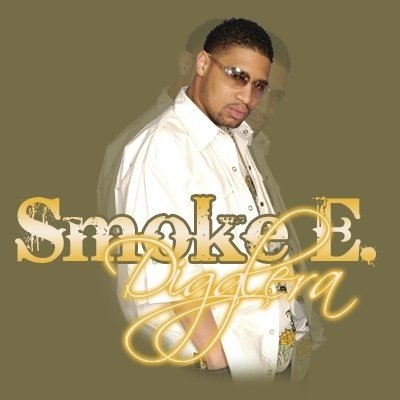 YouKnowIGotSoul caught up with Smoke E. Digglera, formerly of the group Playa, to discuss everything from his time spent in Playa, to working with Static Major, to running his own record label and developing his own artists. Smoke is mad cool and is all about making REAL rnb. He's a great singer, and I hope everyone will support his music.
YouKnowIGotSoul: Tell me the details of your initial meeting with Devante Swing and how that led to your eventual signing?
Smoke E. Digglera: There was a concert in Louisville, Kentucky in 1991, I believe, that included Jodeci, Boyz II Men, MC Hammer, and many others. The group that I was in at the time attended that concert with the hopes of being able to sing for someone and get noticed. A security guard, guarding the doors that led to the buses that loaded and unloaded the performing stars, allowed us to go out by the buses to see if we saw anyone. He remembered us from singing somewhere in Louisville, being that we were a local favorite at the time. When we went out to the buses we ran into Mr. Dalvin. He went and got his brother, DeVante Swing, we sang for him, and exchanged numbers. DeVante Swing ended up calling my number, from memory, in March of 1994, after the tour was over and after he got his label, Swing Mob, up and running. The initial concept was to put me in Intro or H-Town, but, I really wanted him to hear the group. At that time, it was a group compiled of new members. When he came down to Louisville, after the Soul Train Awards, he heard us, and the rest was history. We, eventually, signed straight to Def Jam in 1996/1997, via DeVante's label deal searching.
YKIGS: Tell me what it was like being a part of "Da Bassment," what the living situation was like and how you all worked as a team.

Smoke: Da Bassment, to myself and most of us, was like school,. All of the talent education needed was experienced there. You was around unbelievable talent all day long, which made u only strive to be better and better. We all had different apartments and lofts in an apartment building in Rochester, New York. Most of the time, DeVante was busy working on The Show, The AfterParty, The Hotel album, so we, rarely, got any chance to work with him. Through that, we had to make time useful and work together to, at best, try to make DeVante wanna work with us even more, and not seem like some people just coat-tailing, trying to get in, ya know?
YKIGS: Tell me one of your fondest memories during your time spent in Playa.
Smoke: There are so many fond memories of the Playa days. And, as you grow, live, and learn, other things come to mind that you're able to appreciate even more than you did before. But, the one thing that comes to mind, right now, is a performance in Columbus, GA. We always liked to touch the fans while on stage. Static had touched the fans and someone actually took his ring off of his finger. During our performance, on the sly, he came over to me and told me that it had happened. We stopped the show, dead in the middle of it and said, "Who the &*% got the ring??" Looking back it's funny as hell. And, oh yes, we did get that ring back! lol
YKIGS: Was there ever a point that after Playa was dropped from Def Jam you were considering giving up music for a different career?
Smoke: Speaking for myself, I never could see anything but music as a career after the Def Jam situation. The Def Jam situation would've made it possible for me to keep doing what I was doing, ya know. If it ain't broke, don't fix it.
YKIGS: Can you comment on how the industry has evolved since you first came out with Playa, and if those changes required you to do anything differently?
Smoke: The music industry sucks right now. There is no more true, undeniable talent. If you don't sound like everyone else or use autotune, it's a waste of time. Record labels have consumed themselves in dealing that way for so long, that they're no longer doing new artist deals, unless you have your soundscan, bds, mediabase, and mediaguide looking good, along with having videos. You have to spend money to make money. That's why u hear the same people and the same sound all of the time. That's why you see so many independent artists, djs, and, now, models trying to make money off of dj mixtapes covers.
The change has required me to use autotune on one of my songs just to get recognized and played in the clubs. With trying and having to get a buzz, you have to hit the clubs and radio. In order to do that, you have to have something that they play. You're not gonna win with a ballad.
YKIGS: On your third solo album "The Truth In The Booth," did you set off to go in any different direction than your previous two solo albums?
Smoke: Not really. I just try to improve with every album I release. One thing I try to do is give everyone something new out of me. My 2nd album, I gave a latin song, called Por Ahora Y Parasiempre, that introduced my artist, G.No aka The Latin Bird. This 3rd album, I gave a neo-soul song called Do Not Disturb.
YKIGS: Do you have any personal favorite songs from the "The Truth In The Booth?"
Smoke: I think my personal favorite songs on The Truth In The Booth would be Angel & On Tha Inside. I just love those songs. Can't explain it. lol
YKIGS: You have recently established your own record label, tell me what it's like running that.
Smoke: It's a hell of a job running a label. The hardest things would be the fact that, for the most part, I do everythang myself, from promotion, to graphics/layouts (with help from a Bittersweet Graphics design company called Angabee Designz), to mixing, to engineering, etc etc etc. So, to have other artists I have to do those jobs for, it gets hectic. Then, there's the strain from artists that lose faith, and don't have patience. Definitely something you have to be mentally prepared for.

YKIGS: As someone who has managed to stay relevant in the music industry since the mid 90's, do you feel you get the respect you deserve around the industry?
Smoke: I don't get anywhere near the respect I deserve from the industry, listeners, or consumers. But, that's all the industry's fault. They'll look at me as a talented artist. But, at the same time, since it's not what's "in" today, then they don't invest the time or money into me. Fkd up, huh?? That's why you're starting to see so many of the 90's groups doing shows, and mostly overseas….lol
YKIGS: Can you tell me some of your favorite artists to listen to in the music industry today?
Smoke: If I listened and when I listen to anybody in the music industry, it's gonna be mostly gospel artists. Gospel artists like quartet gospel, not any of the hip-hop/R&B like gospel. Artists like Kim Burrell, Canton Spirituals, Rev. John P. Kee, and/or old music. I may not be thinkin hard enuff, but there's nuthin I can think of right now that's playing on the radio that I like.
YKIGS: As a 2nd part of the previous question, are there any artists that you have not had a chance to work with that you would like the opportunity to collaborate with?
Smoke: I would love to collaborate with those artists I mentioned. I, have always had a hope of being able to work with Take 6 one day. I've followed and studied them ever since their first album.

YKIGS: How would you describe the style of music you make to someone who is listening to your music for the first time?
Smoke: I think my music it timeless. It has the ability to stand with what's goin on in music today, but does not dilute what music should be. It's a breath of fresh air. The Resurrection of R&B

YKIGS: As someone who has had a chance to spend a lot of time working with Static Major (R.I.P), can you tell me what type of a person he was?
Smoke: He was cooler than a fan. He was a workaholic. He knew what he wanted, was put in a great situation to get it, and got it! Very blessed person. I'm very proud of his accomplishments. Easy to work with, too. Luv him & miss him, STILL!
YKIGS: What accomplishment are you most proud of as an artist?
Smoke: As an artist, I'm most proud of the accomplishment of notification, acknowledgment, and recognition for keepin real music alive and being a damn good singer. That makes me very proud.

YKIGS: For your up and coming artist that you've signed, G.No aka The Latin Bird, what style of music can we expect to hear?
Smoke: G.No aka The Latin Bird has a style of music that no one has done, to my knowledge. We've compiled Latin and R&B/HipHop into each song. He will be known as the greatest Latin & Blues artist of all time, and known for the creation of that genre.
YKIGS: What are you currently working on?
Smoke: I'm currently working with my artists, G.No aka The Latin Bird, Frost, Geechie, Aqua Lee, Jerrica White, and J. Burnz, to name a few…and I think that will be my main focus for 2010. Who knows?? lol But, look forward to the album UNDENIABLE, coming soon
You can check out more from Smoke E. Digglera at the following links:
Official Website
Official Myspace
All Links