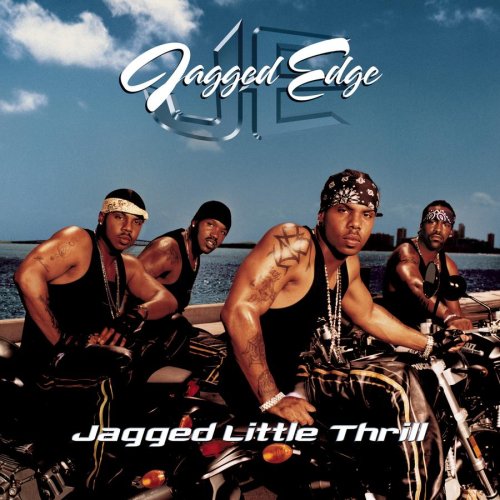 Coming off of the high of their multi-platinum "JE Heartbreak" album, Jagged Edge released "Jagged Little Pill" the follow year in 2001. The album also become certified platinum and took the group's career to new heights with their most successful single "Where the Party At" featuring Nelly. The singles that followed were the timeless "Goodbye" and "I Got It" 2 which featured Nas even though the album had Trina on the song. Jermaine Dupri and Bryan-Michael Cox once again guided the project, including the standout album track "Remedy", which Cox broke down for us. A rare gem called "You Hurt Me" appeared on the promo version of the album, and you can listen to it here.
This is the third in our 7 day celebration of Jagged Edge's music counting down to the release of their 8th album "JE Heartbreak II". Check back tomorrow as we look back on "Hard".
YouKnowIGotSoul.com has partnered up with Jagged Edge for a very special giveaway and countdown leading up to the release of their new album "JE Heartbreak II". The promotion, which is called #7DaysOfJE, will feature us taking a look back at a Jagged Edge album each day leading up to the release of their new album on 10/27. As a special treat, we'd like to award the biggest Jagged Edge fan with a special limited edition gift from the group. Over the next week, we'll look for the fans that share or RT our #7DaysofJE articles the most and choose our winner from that group. So, help us honor and celebrate the legendary Jagged Edge as we count down to the release of their new album "JE Heartbreak II". Good luck to all!