YouKnowIGotSoul Presents Anatomy of a Hot Song: The Creation of Rahsaan Patterson's "Crazy (Baby)" featuring Faith Evans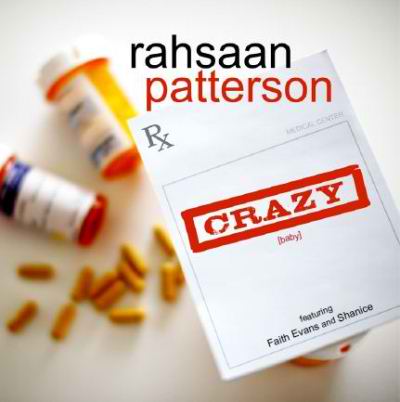 In an interview we did with Rahsaan Patterson earlier this year, he shared the creation process for his current single "Crazy (Baby)" which features Faith Evans and Shanice:
Rahsaan Patterson: It was a fun process to create the song and to work with [Faith]. When the song came to me initially, the groove and the whole feel of the song, I heard her voice in my head singing the hook. Some months had passed before we got to another stage of development with the song, but at that point, I had in mind that I wanted to reach out to her to see if she would be interested in being on the song and on the album. It just so happened that she was looking for me to be a part of her last album that just recently came out. Unfortunately I didn't end up on her record, but she still came through and sang on mine, so it was a great experience. She came to the studio, it was really light, she wasn't there too long. Before she sang, she played some of her record before it came out and I played her some of the stuff that I had worked on for my record. We talked and laughed and chilled out for a minute and then she went in the booth and laid it down. Shanice actually sings the ad libs at the end of the record, her and I have been knowing each other since we were ten years old and this was the first time that she got to work with me on my record. I've worked with her on her previous records.
Tagged:
Rahsaan Patterson