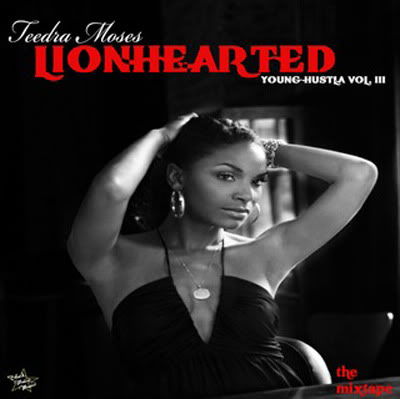 Today we're doing something a little different for Anatomy of a Hot Song, choosing a song that not only wasn't released as a single, but was only a track from a mixtape. However, what the song does represent is a fan favorite that is infamous for having skips throughout the second verse (until we were able to discover the CDQ version). Additionally, as a music fan I've always pondered how collaborations like this came together, so it's great to get the back story behind it. Here is Teedra speaking on the collaboration in our first interview with her back in 2010:
Teedra Moses: Raheem is dope as shit, let me just say that! I'm saying that from the standpoint of he's really, really fresh as an artist, but he's really, really…extremely determined. We ran across each other the first time, I was in Quad Studios in New York working, and he was in Quad Studios in New York working, and he came in and we chopped it up; I listened to some of his stuff, he listened to some of mine. That wasn't the first time I met him, but that was the first time we really spoke on that level. The first time I met him I was in Baltimore doing a show and I met him after a show. But the first time we talked about music or whatever it was when we were in the studio and we said we were going to do something with each other. Then we came across each other…that night I was working on that record that we ended up doing, but he didn't do it that night, we just decided we were going to work together. Then we would come across each other on the circuit of just grinding on the underground, he was doing shows, I was doing shows in the same city or on the same bill, and that's kinda how we came across each other. No, actually we did do that record that night, we finished it that night, because that's what was amazing to me. He just came right in, wrote his verses which was amazing, and I can't write that quick, I'm not that quick at writing! I have to think, listen to it, do whatever I do to get myself in the zone, but he just knocked it out and it was really fresh. And that's how we got that record, and we both believe in what we were talking about so it was really cool.
Raheem DeVaughn also shared with us his memories of creating the song in an interview with we did with him last year:
Raheem DeVaughn: I remember it being at Battery, and I want to say she had a room, she was like in a B room, and maybe I was like in the A room, or vice versa. Basically, I'm pretty much like spontaneous, we had been talking about working together for some time now and the opportunity presented itself and it kinda just went down like that. She was there, I was there, let's just do it now and get it out of the way. *Laughs* I know she had started something that I liked, and I heard it and went in the booth, I don't write stuff down, so I went in the booth and recorded it, and that was pretty much it. Shamefully, I still haven't fully heard the full version of the record, I need to go online and just download her mixtape. But after hearing about it, I kind of like to just plant seeds, and once I plant them I keep them moving.