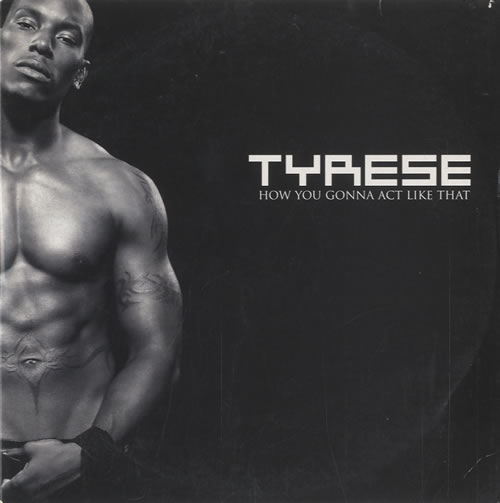 By his third album "I Wanna Go There" in 2002, Tyrese was already well on his way to becoming the movie star he is today, appearing in "Baby Boy" the previous year.
For this album, he worked with The Underdogs for a second consecutive album, the same production team who had given him the single "I Like Them Girls" from his previous project.
One of the songs they helped him create was "How You Gonna Act Like That", which remains as his biggest hit to date according to Billboard, peaking at number 4 on the R&B Charts in 2003.
In an interview he did with us earlier this year, Harvey Mason Jr. recalls creating the song for Tyrese:
Harvey Mason Jr.: We had worked with Tyrese on his subsequent album and we had a good feel for Tyrese. For him, his songs have to have the right attitude, they have to say the write things, and a lot of times he's speaking to girls. We have a pretty good handle on how to write for Tyrese, so that was just some personal experience some of us were going through, I don't remember exactly who, but the concept came about of a girl mistreating a guy, and this is the guy's response. That's how that song came together; it was a concept first, which a lot of times doesn't happen, and then we worked backwards from there. We came up with the track and Eric Dawkins was really involved in the writing of that and then we played it for Tyrese and he loved it. I thought he delivered that one impeccably.