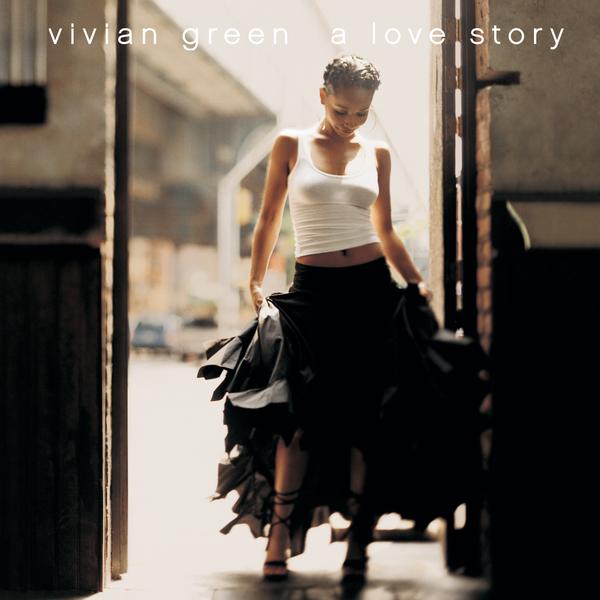 When Vivian Green released her debut album "A Love Story" in 2002, "Emotional Rollercoaster" became an immediate smash and is one of her biggest hits to date. Although it doesn't get as much shine on a major scale, the beautiful ballad "What is Love?" became a fan favorite from the album as well and is usually heavily requested at her shows. The song was written by Eric Roberson, and he was kind enough to share the story behind it when we spoke with him last year:
Eric Roberson: Oh mannnnn. A good friend of mine Osunlade, who we did "Emotional Rollercoaster" with, he had this amazing track. I remember sitting on what was probably a Saturday night, I love writing songs on a lonely Saturday night, lonely Fridays and lonely Saturdays. Vivian was going through some times, I remember she was dealing with some guy and she would come in the studio and we would talk for hours, then we would start the music and that's how it would work. I remember a Saturday I had an idea and I just wanted to go into the most desperate moment but like "What Is Love?" I was thinking maybe I'm not supposed to know, but I don't care, if this is not love, I'm happy with what it is, if it's not working perfect but it's still working then I'm just satisfied. I kinda wanted to be in that lane and I remember the next day I hadn't written the whole song but I left it open for her, and she was listening to it and I got no read on how she felt about it! Then after a few moments of silence, she just burst out and said "I want to sing this song!" so we sat down and we finished the song. I'll tell you one of the biggest honors was I was at one of Vivian's shows a long, long time ago and she was doing a show with Musiq and Dwele at Howard homecoming. I was in the crowd surrounded by people and that night I think six of my songs were performed. I remember when "What is Love?" was performed and I was surrounded by women who were singing along and crying because they were feeling it! It was such a complement to just be the fly on the wall and witness the power of a song. If you notice with that song and a lot of my songs I try to make sure there's not a happy ending. "What is Love?" does not end happy, "Still" doesn't end happy. It's not that someone's jumping off of a bridge or anything like that, but it's amazing with those songs that people can resolve their issues in something that they can relate to. These are songs about hurt, people can relate to them, so just relating to them helps people heal. I think that's the beautiful thing about "What is Love?"
Vivan also spoke about the song and working with Eric Roberson in an interview we did with her last year:
Vivan Green: You know I think it definitely is a fan favorite. A lot of people think it's a great song. Eric Roberson and I wrote that song, he's an amazing songwriter so I think every song I did with him was pretty great. *Laughs* We're going to work again on this record too as a matter of fact.