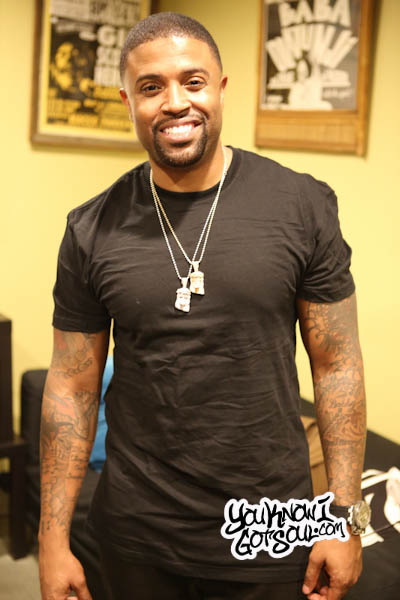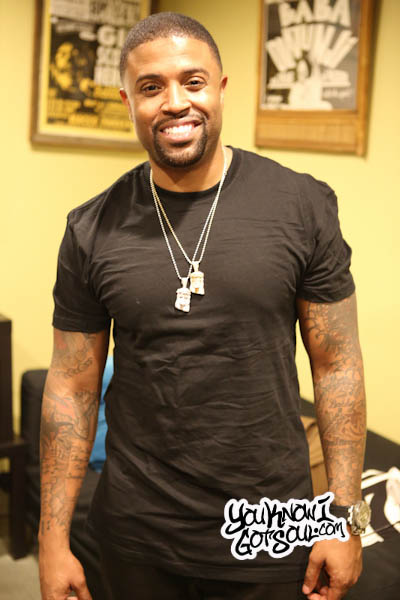 When we sat down with RL after his performance at our Sol Village show, we had him do the latest edition of our "Song Association". If you haven't checked out our previous ones, we simply name off a song that the artist has written, sung, or been involved in, and have them give us the first thoughts that pop into their head. It always makes for a fun feature, and RL certainly shared some fun stories with us. Check out his responses to 10 songs he was involved in over the course of his career.
YouKnowIGotSoul: Usher "U R the One"
RL: Speak and spell. You wanna know why? I was in the studio with Soulshock and Karlin, and we were using the Texas Instruments Speak and Spell machine where you would hit the letters and it would say it. So you heard "U-S-H-E-R", we were pressing buttons and playing around it made it on the album.
YouKnowIGotSoul: Ideal "Whatever"
RL: That's a hard one. I got it! Frustrated! Very!
YouKnowIGotSoul: Koffee Brown "Weekend Thing"
RL: Fun!
YouKnowIGotSoul: Jamie Foxx "Forecast"
RL: Home, becuase I got to put the weatherman in the front saying Minneapolis. People don't catch that but I did it for people back home to say "I did that, that's where we're from!"
YouKnowIGotSoul: Jaheim "Anything"
RL: Family, because that's the only reason he got those records. He was my family, my little brother. For years I was upset with him and he never knew it. I had never seen him perform the song live or any of the records I did. I never heard him mention me. One day we were randomly on Twitter and he shouts me out. I had tears in my eyes to be honest. He said "Give it up for RL. Somebody give him a pen and he'd write a hit for you in 15 minutes." He just gave me so much credit and I never felt it before. I never told him, but it was one of the best feelings I've had in the last 10 years.
YouKnowIGotSoul: Ginuwine "Open the Door"
RL: Pissed. Want to know why? If you listen to the album version, they edited it wrong. The music for the bridge comes on while the hook is going, so then the music and the bridge are wrong. So the song musically is wrong on the album version, because they were rushing when they were editing and putting it out. My favorite from that album is "Orchestra".
YouKnowIGotSoul: R.L. "Good Man"
RL: What could have been, because that should have been a really big record.
YouKnowIGotSoul: Big Pun "I Still Love You" Remix
RL: Big Pun, missing him, still miss him.
YouKnowIGotSoul: Next "Beauty Queen"
RL: All of the girls who used to break my heart. I said their names in the beginning of the song and it was a true story!
YouKnowIGotSoul: Next "Butta Love"
RL: My mom. I grew up in a hair salon, so that woman was an ode to women like my mom. I remember smelling the nail polish in the house when she's doing her nails before my dad gets home from work. Going to a hair salon and seeing women getting their hair done. That was really me sitting in my mother's shop, doing my homework, seeing women walk by.