Although Polow has been producing for a while now, it wasn't until 2005 where he made his breakthrough in the industry as a producer. From that point on, he has had a hand in almost every big R&B hit on the charts. Here are our picks for the ten best Polow Da Don produced songs:
Check out all of our Producer Top 10 Lists
10. Ciara "Never Ever" (feat. Young Jeezy)
This was the first single off Ciara's "Fantasy Ride" album. Though the song didn't perform as well as some of her previous singles, this was still a nice song from a very messy era for Ciara.
9. Monica "Here I Am"
The third single off Monica's successful "Still Standing" album. The song didn't garner the attention like the first two singles did, but it's a song that really reminded people that Monica wasn't only limited to slow ballads like "Everything to Me".
8. Robin Thicke "Sex Therapy"
It seemed like Polow was trying to recreate "Promise", but I don't think it was as good. However, Robin's effortless falsetto really made the song work.
7. Usher "Love In This Club" (feat. Young Jeezy)
Truthfully, the beat is better than the actual song. Not saying the song was bad or anything, but that beat is one of my favorites from Polow.
6. Jennifer Hudson "My Heart"
This track is a little different from the usual production we're used to hearing from him, but the combo of Jennifer Hudson, Johnta Austin and Polow came out with a really nice song.
5. Lloyd "Cupid"
Lloyd's voice sounds better than ever on this track. I know some people are going to say that "Lay It Down" should be on this list instead, but "Cupid" was undoubtedly the best song off Lloyd's new album "King of Hearts".
4. Keri Hilson "Make Love"

The other Keri and Polow collaborations will probably get all of the glory, but this track, in my opinion, is the lane Keri should be going in. The club bangers are cool, but these are the type of songs that define Keri as an artist.
3. Fergie "Glamorous" (feat. Ludacris)
2. Mario "Crying Out For Me"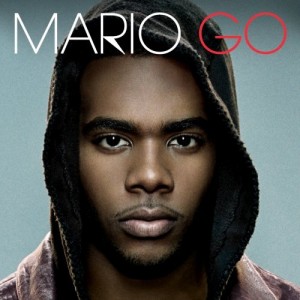 From the first listen, I knew this song would end up being a favourite of mine. The production and lyrics were both exceptional, and Mario shined on the song vocally.
1. Ciara "Promise"
This song worked out perfectly for Ciara. The production was completely new for her at the time and she made it work with her airy vocals.