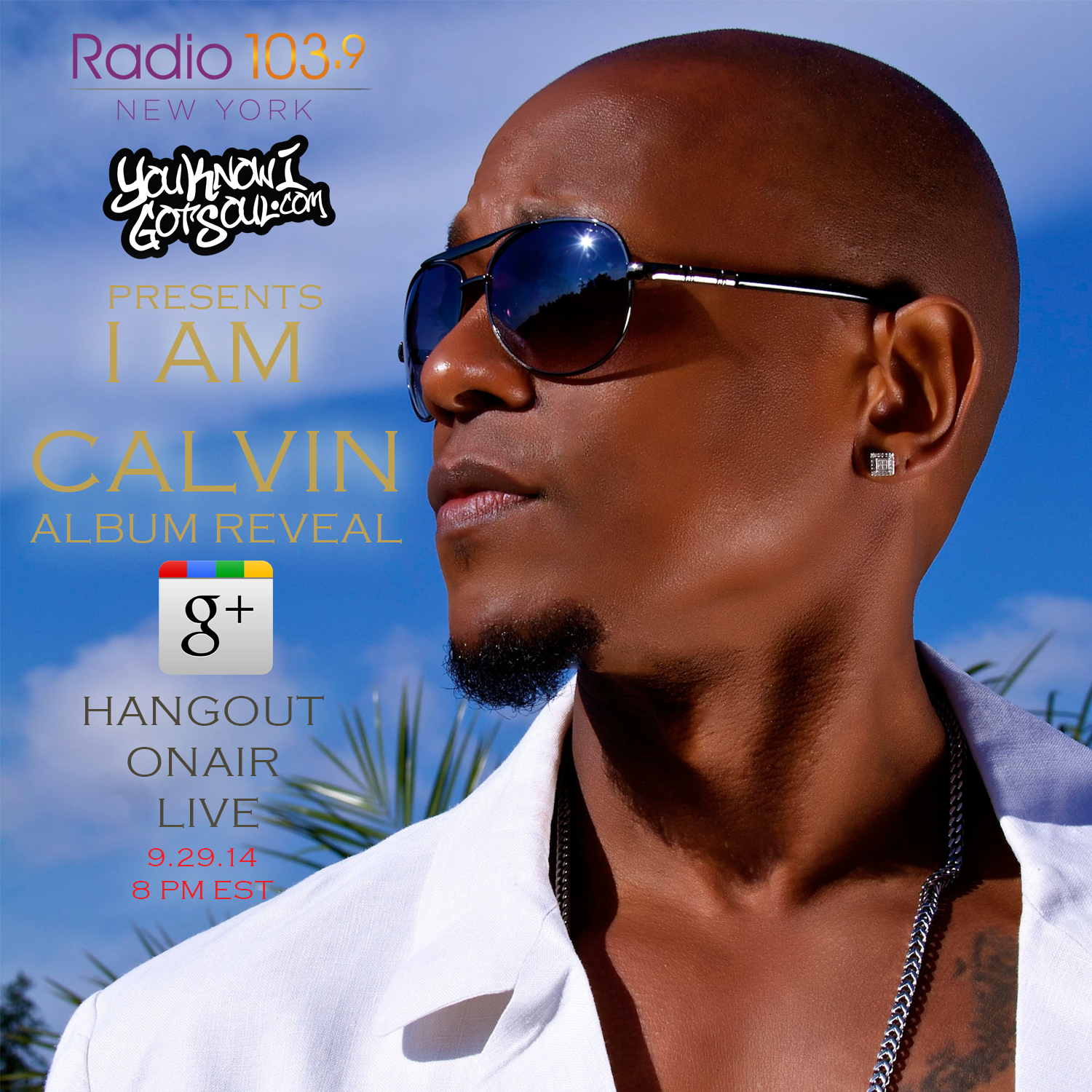 YouKnowIGotSoul.com has partnered up with New York's newest r&b station 103.9 to present a revealing of Calvin Richardson's upcoming album "I Am Calvin"!
"I AM CALVIN: The Revealing" will be a "Google+ Hangout Program" in which Calvin will participate in LIVE Question & Answer session with fans as well to reveal the official tracks from the album "I AM CALVIN".
Hosted with Radio 103.9 and YouKnowIGotSoul.com, we will run a contest in which fans will have the one-on-one opportunity to win to "hangout" with Calvin during the Hangout and have Calvin see the winners face-to-face.
For the "I AM CALVIN: The Revealing" fans will be asked to do the following:
– Follow Calvin Richardson on Twitter.
– Follow Calvin Richardson on Instagram.
– Tweet Calvin a question you want to ask him for the revealing with the hashtag #IamCalvinReveal.
*Winners will be selected randomly two days before the actual Google Hangout on Calvin Richardson's social media page and will have access to be within the hangout.