Antonique Smith Joins Cast for Upcoming FOX TV Series "Shots Fired"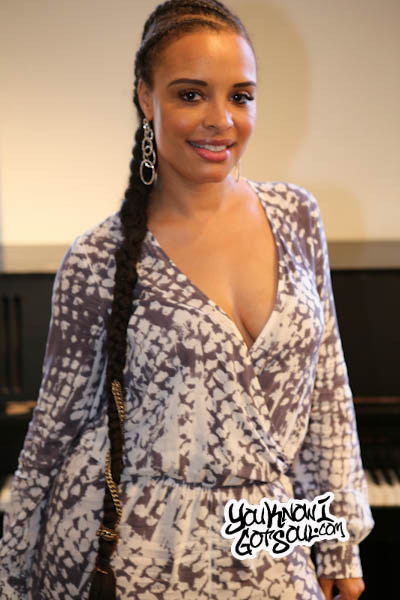 Actress and Grammy nominated artist Antonique Smith has announced that she's joined the cast of the upcoming FOX TV series, "Shots Fired". She joins the already revealed cast that includes Sanaa Lathan, Helen Hunt, Richard Dreyfus, Stephen Moyer and Tristan Wilds. The Gina Prince-Bythewood and Reggie Rock Bythewoood penned and Brian Grazer produced series is inspired by the recent events that have sparked national outrage and the Black Lives Matters movement. "Shots Fired" examines the dangerous aftermath of the racially-charged shootings in a small town in North Carolina. Sanaa Lathan stars as an expert investigator and Antonique Smith plays a potential key witness to a murder in the town.
In honor of Earth Month, on Friday, April 29th, 2016, Antonique Smith in concert with Peoples Climate Movement will be releasing her latest music video for the moving power ballad, "All We Really Have Is Now" from her debut EP, "Love Is Everything". The climate-crisis focused visual, serves as a reminder of the natural disasters and fatalities that we are facing due to climate change while also reminding us to appreciate who and what we have because tomorrow is not promised. A New Jersey native, Antonique's approach was to highlight Hurricane Sandy in 2012 and all the lives that were lost due to the climatic causes.
Tagged:
Antonique Smith