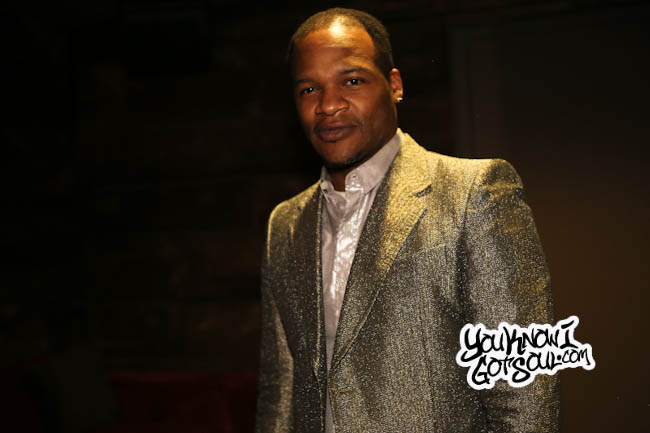 Having just released his latest album "Struggle Love", it's a good time to take a look back at best Jaheim songs. The new album is his seventh, and he's had plenty of hits as well as standout album cuts spanning his decade and a half long career so far.
For the purpose of this feature, we dig through all of his seven albums and determine the best ten songs he's released as well as pick a few honorable mention songs. As one of the most consistent and successful r&b artists since he released his debut album "Ghetto Love" in 2001, we had plenty to choose from here. Check out our list and see if you agree or disagree.
The first single from Jaheim's "Appreciation Day" album, the song marked an uptempo progression in his sound with lyrics that put a unique spin on women aging gracefully.
An overlooked album cut from his album "Ghetto Classics", the song used a great sample of the Willie Hutch classic "I Choose You".
This song was a standout on Jaheim's sophomore album "Still Ghetto". The song is a great example of the realness he's always had in his lyrics.
This dynamic duet with Keyshia Cole was the third single from Jaheim's fourth album "The Makings of a Man". Songs like this represent his versatile personality, a softer side to his tough exterior.
6)Remarkable (featuring Terry Dexter)
This song was never chosen as a single, but the duet with Terry Dexter was a timeless ballad on his debut "Ghetto Love". The song was written by RL formerly of Next.
This song was produced by Jaheim's main producer Kay Gee of Naughty by Nature and features a flawless sample of De La Soul's "Ring Ring Ring (Ha Ha Hey)". The old school hip hop sample meshes seemlessly with his soulful vocals and proves his relevance to multiple genres.
A standout single from "Still Ghetto", "Back Tight" features vocals on the chorus from his frequent collaborator Balewa Muhammad. Jaheim shows his vulnerable side and does so convincingly.
Jaheim's breakout single from his debut "Ghetto Love", this is the song that truly put him on the map. With his powerful soulful vocals and gritty lyrics, he became a star. This song was also written by RL formerly of Next.
Jaheim earned a Grammy nomination with "Finding My Way Back", another vulnerable song which was produced by Carvin & Ivan and written by a young Miguel.
1)Anything (featuring Next)
This is the song that further solidifed Jaheim as a star following the success of "Just in Case". It showed his versatility and proved he could make timeless love songs. This is the third song written by RL formerly of Next on Jaheim's debut "Ghetto Love".
Honorable Mention
Fiend (featuring Styles P)
Heaven in my Eyes
Just Don't Have a Clue
Let's Talk About it
Back in my Arms