New Music: Brave Williams Releases Debut EP "Fearless"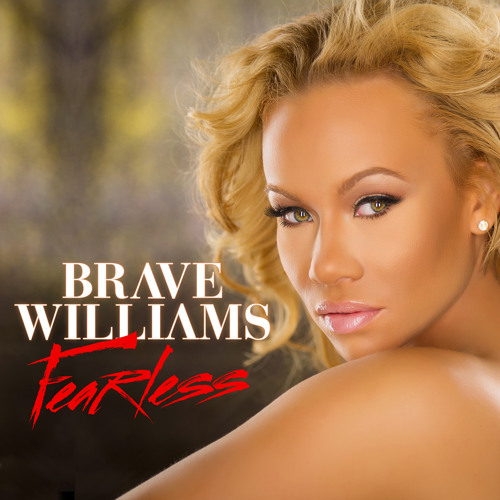 Former RichGirl member and R&B Divas cast member Brave Williams Releases Her Debut EP "Fearless". This Baltimore-raised fearless woman was once a member and co-founder of the girl group, RichGirl, which included fellow crooner Sevyn Streeter. Now, poised to debut her solo project, Brave offers a mixture of sultry R&B melodic tunes to this EP, with a hip hop edge that is raw and reveals all about love, life and fun times with friends. "Oooh (Luv Ya)," produced by Milk N Sizz and Ivan Barias (Mary J Blige, Keyshia Cole, Jazmin Sullivan), was the first release from the EP and has already created radio buzz and heavy stream download support. The official "Oooh (Luv Ya)" video is directed by Lil' Chris Robinson. Her follow up single "Road Trippin," produced by Fusion, Ghost, and Ivan Barias and written by Brave and Candy Shields, has organically become a viral hit. This song has been labeled the Baltimore anthem because the fan-created video pays homage to the Baltimore bike scene.
Brave has been writing relentlessly, working closely with Candy Shields, Kristal "Tytewriter" Oliver (Diddy, Kanye West and Danity Kane), and a few others to bring the FEARLESS story to life. She has also pulled in a plethora of talented producers to create her sound, including: Ivan Barias (Mary J. Blige, Keyshia Cole, Jazmin Sullivan), Deezle (Lil' Wayne, T.I., Destiny's Child), and Chris N Teeb (Jennifer Lopez, Ciara, 50 Cent).
Tagged:
Brave Williams