New Music: H.E.R. "Your Way"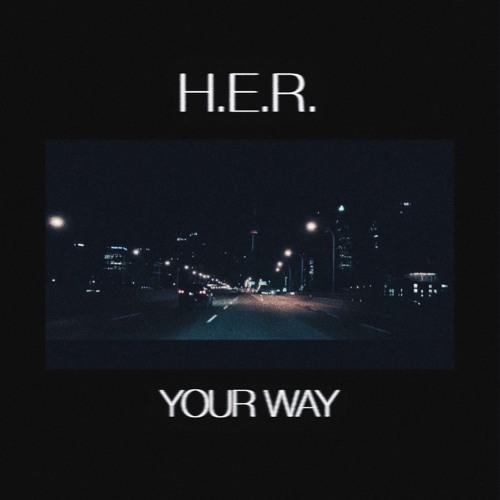 The mysterious H.E.R. is back with a new song. The mellow joint "Your Way" samples Aaliyah's classic "Come Over". The production on this song follows the same blueprint that H.E.R. has been using since the release of her debut EP "H.E.R. Volume 1" where she fuses the trendy drums of today with the classic sounds of the 90's. No word on whether "Your Way" will appear on "Volume 2".
We did an interview with H.E.R.'s producer DJ Camper recently and he talked about the upcoming project:
"We just have to keep it going. We have a great buzz with over 30 million streams worldwide. She's still a mysterious individual, so we just want to run with it. She's coming up with a "Volume 2" project and that's going to be coming out very soon. I will be executive producing that project also. It's going to be good. If you thought "Volume 1" was good, wait until the second part. It's just a vibe. Every round goes higher. It's not a one quitter. It makes you say "Who is that? We want some more music". When the music comes out, the world will not be disappointed. I'm working on that now and putting the final touches on it. We have a couple of surprises that I can't reveal, but just know it's going to be worth the wait."
Tagged:
H.E.R.