New Music: R. Kelly "Marching Band" featuring Juicy J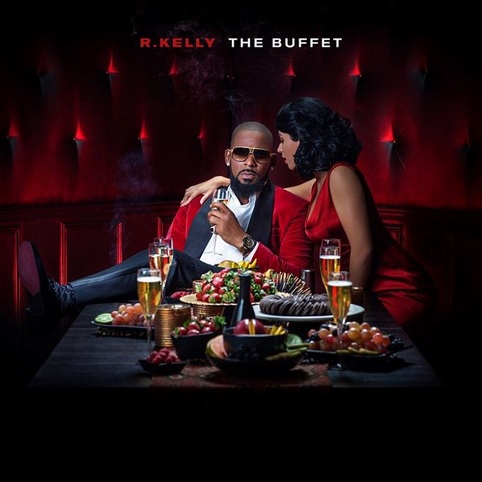 R&B legend R. Kelly has just premiered the album cover and tracklist for his upcoming album "The Buffet" which is set to release December 11th. The King of R&B's 13th solo album is lead by the single "Backyard Party", and now you can get a taste of the next single "Marching Band" featuring Juicy J. During a recent press listening event we attended for the album in NYC, this song definitely got the best response from the media, and requested this song to be played multiple times.
R. Kelly also recently let fans in on another song from the upcoming project, the turn up song "Switch Up" featuring Lil' Wayne and Jeremih.
R. Kelly "The Buffet" Album Tracklist
1. "The Poem"
2. "Poetic Sex"
3. "Anything Goes" feat. Ty Dolla $ign
4. "Let's Make Some Noise" feat. Jhené Aiko
5. "Marching Band" feat. Juicy J
6. "Switch Up" feat. Lil Wayne and Jeremih
7. "Wanna Be There" feat. Ariirayé
8. "All My Fault"
9. "Wake Up Everybody"
10. "Get Out Of Here With Me"
11. "Backyard Party"
12. "Sextime"
13. "Let's Be Real Now" feat. Tinashe
Additional Deluxe Version Tracks
14. "I Just Want to Thank You" feat. WizKid
15. "Keep Searchin'"
16. "Sufferin'"
17. "I Tried"
18. "Barely Breathin'"
Tagged:
R. Kelly