Rare Gem: Nicole Wray "Saturday Love" featuring Rell (Alexander O'Neal & Cherrelle Remake)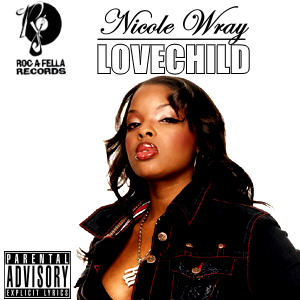 This was presumably recorded while both were members of the Roc-A-Fella label and was intended to end up Nicole's shelved "LoveChild" album. The song is actually a remake of the 1985 Alexander O'Neal and Cherrelle classic of the same title. When we caught up with Nicole for an interview a few years back, she explained to us why her Roc-A-Fella situation didn't work out after leaving Missy Elliott's Goldmind Record label:
Nicole Wray: I think when I came on-board, I was unaware of a lot of things that were going on. I was pretty much excited about coming on-board, I had met with Damon Dash and a lot of people still ask me why I didn't go with Jay-Z. I have much respect for Jay-Z, always have and it was really one of the reasons why I joined them. It was the hustle and bustle of Roc-A-Fella just from the ground up, I just loved that. It was a lot of teamwork and nobody left anyone out, it was a lot of love for each other. That's what made me really want to be a part of that team, but like I said, I really didn't know what was going on at the time. I believe Jay-Z and Damon Dash parted ways and Damon left the whole situation behind and I kind of came in with him. Much respect to Damon Dash, he has really inspired me over the years to be myself, to smile, to be sad and to embrace who I am and let people know who I am. So at that time, I really didn't know and I kind of left with Damon. We've done a lot of things after Roc-A-Fella. We've done a lot of international tours that I went on with him and he helped me start a relationship with The Black Keys who won a Grammy for their "Brothers" album that I worked on through Damon Dash. I don't think it was a bad thing, I think it was the experience that I grew to love and a whole new fanbase from the Roc-A-Fella situation. I picked up a whole new set of fans on the Hip Hop side. A lot of Hip Hop and Rap artists call me today to get on songs because of that love with the Roc-A-Fella family and Dipset. Shout out to Cam'ron, Jim Jones and Juelz Santana. Just working with those Hip Hop artists has definitely opened the door for me with the new Hip Hop artists like Gucci Mane, Waka Flocka Flame, 2 Chainz and Pusha T. I have established those relationships because of Roc-A-Fella, so I don't think that it was a bad thing for me, it definitely opened up a new door outside of my R&B and Pop door.
Tagged:
Rell