Top 10: Favorite Faith Evans Songs (Guest Editor)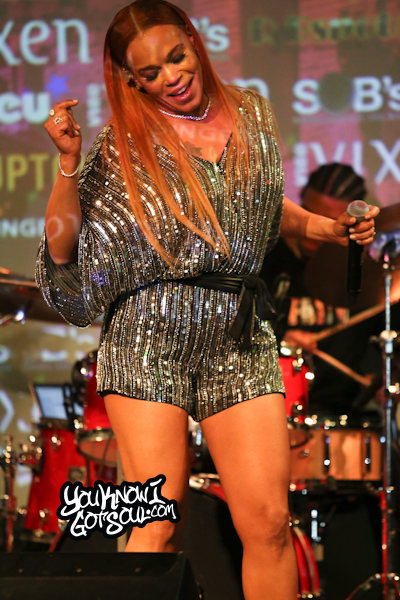 As a companion to the Top 10 list provided by Faith Evans, guest editor Shan gives us her Top 10 favorite Faith Evans songs! Shan is a huge fan of Faith, and as you can see she did an amazing job of taking us in depth on each of her selection!
Click Here to read Faith's Top 10.
1.Until You Came (This pick might shock some people, but it's such a soulful record to me. Carvin & Ivan give you "The Sound Of Philadelphia" on this record and I love Faith's vocal approach. I love the part where she speaks at the end, I always thought of it as a soulful, street soliloquy -Big Fizzy style a la Betty Wright.)
2. Soon As I Get Home (This is classic Faith Evans. The 7 second pause between the intro and the first hook build up the anticipation. I get hyped every time I hear it. I love that Faith is singing about the way that SHE wants to be treated. Whenever I hear this song it takes me back to '95 and reminds me why I fell in love with The First Lady of Bad Boy.)
3. Stop N Go (No surprise Carvin & Ivan were producers on this track. I think they always bring out the vocal beast in Faith. The word play on this song is crazy! This song is like the musical version of Love and Basketball. The music & melody sounds like she's going up against the shot clock.)
4. You Used To Love Me (This song was probably stamped a classic when it left the studio. No wonder Funkmaster Flex was dropping bombs on this joint when it was released. It made the summer of '95 sizzle. Even when I hear it today, I can't help but do the "Faith head nod" that she does in the video. Lol.)
5. Brand New Man (Although this is one of Faith's least favorites, I've always loved it. She delivers it with sort of a "Brick City, I got a new and better man" type of attitude. I would love to hear her sing it in the key she originally wanted to sing it in though.)
6. Gone Already (Another great track by Carvin & Ivan. Faith kills you softly but strongly with her delivery. The arrangements are so beautiful. Grammy nominated….enough said.)
7. Faithfully (This is a feel good track. It kinda makes you want to 2 step with your boo. Even though we've heard the Mtume sample before, I love Faith's spin on it.)
8. Tru Love (While this JD, B-Cox track is very reminiscent of Usher's "Burn" which released a year prior to The First Lady, it's very catchy. You can't help but sing along when Faith instructs you to during the bridge, although I start singing along at the very beginning of the song.)
9. Anything You Need (I think people may have slept on this one. It sounds sort of like a lover's lullabye and Faith delivers it like only she can.)
10. I Still (I couldn't stop playing this song when I first heard the album. The hook is very catchy, but it has a grown and sexy vibe to it. Faith is to "I Still" what Tony Toni Tone is to "Anniversary." This is the new "I'm still in love with you after all this time" jam. I have a feeling this might be the second single to drop around Valentine's Day, which will make all the lovers happy.)
Tagged:
Faith Evans