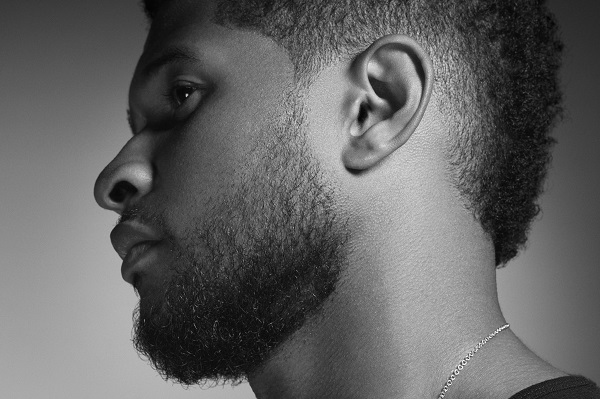 Usher just released his new song "Chains" to raise awareness for the victims of social injustice and police brutality. Not only does the song remind us that Usher is still one of the biggest names in music, but it also brings up a very important question: Where is the new album?
With over 75 million albums sold worldwide, it should be safe to assume that Usher has reached legendary status. His debut album "Usher" is often forgotten about, but there's no denying the impact he had on the next 3 albums to follow. Many artists would come before and after Usher during the mid 90's, but he was always the last man standing. No one was able to dominate the charts like him with the albums "My Way", "8701" and "Confessions". With 7 number one hits under his belt from 1997-2004, there's no doubt that he was the face of R&B. However based on the post-Confessions era for Usher, some have started to question his legacy. His albums "Here I Stand" and "Looking 4 Myself" were both disappointments commercially (relatively speaking) and although "Raymond V. Raymond" was a success on the charts, his decision to explore different genres like on songs like "OMG" definitely disappointed his original audience. Since the release of "Looking 4 Myself", Usher has been rather quiet musically. Usher's last couple of singles ("Good Kisser", "She Came To Give It To You" and "I Don't Mind") all had moderate success, but we're still waiting for him to take over the charts like so many times before.
There's no doubt that he can still do it. At the end of the day, he's still Usher. So here are 5 things that we need from Usher's upcoming album:
1. Age Appropriate Lyrics –
Leave the stripper anthems to Chris Brown and Trey Songz. Although "I Don't Mind" was Usher's biggest hit in 3 years, the song did nothing for his legacy. Usher's strength is that he's able to connect with his audience through his storytelling. When you heard songs like "U Got It Bad" and "Burn", you could feel what he was going through. His first hit "You Make Me Wanna" was about a scenario that we've all been through and that's what made it easy to believe him as an artist.
2. A Sound That Pushes the Genre Forward –
Let's face it, it's not 2004 anymore. To anyone that's expecting Usher to make a sequel to "Confessions", keep on dreaming. You shouldn't want that anyway. Usher's key to success has been that he's always stayed ahead of the curve. Usher was one of the first R&B artists to rap on their own song on "My Way", "U Don't Have To Call" still sounds ahead of its time and "Yeah!" started the trend of Crunk&B music.
3. Consistency With His Sound –
To Usher's credit though, he has attempted to push the genre forward with his later albums. "Looking 4 Myself" will probably be remembered as the album where he went completely Pop, but he should be celebrated for merging the EDM and R&B together on songs like "Climax", which is actually one of the best Usher songs ever. However, the problem is that Usher keeps releasing generic Dance-pop as his singles and that decision confuses everyone. The common listener probably had no idea about songs like "I Care For U" because they just assumed that the rest of the album would sound like "Scream". I mean that's what he was performing at all the award shows.
4. Vocals –
Even though Usher has been killing the game for over 20 years, you rarely hear anyone who would consider him one of the top male vocalists. He's almost underrated in that aspect because he can sing with the best of them. We need him to bring his A game because it is needed right now. Rappers have basically pushed R&B singers out of the way with their autotuned melodies. Usher has the ability and credibility to turn the tide and push vocals to the forefront again.
5. A Reunion With Jermaine Dupri and Bryan-Michael Cox –
Yes, we just told you it's not 2004 anymore but the superproducers have played such a huge part in Usher's career that it's almost necessary to have them involved with this upcoming album. Usher's ballads have stood the test of time and very few do it better than JD and B-Cox. It's been a few years since they've had a hit, but their work on the latest albums for Jagged Edge and Mariah Carey prove that they still know how to create great R&B songs when called upon.