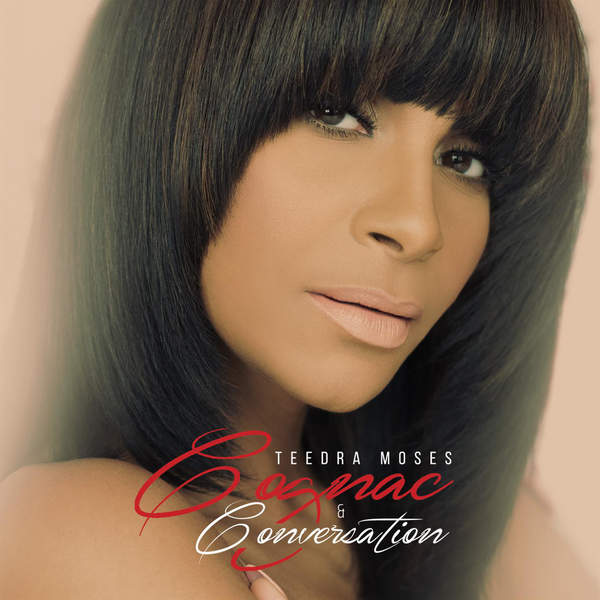 Teedra Moses' debut album "Complex Simplicity". Some have heard it and fell in love with it, but for the most part it's become an unheralded r&b gem through the years. However, it's an album that has sustained the career of an artist who hasn't released an official sophomore follow up since her 2004 debut. That has now changed with the release of "Cognac & Conversations".
After announcing her signing to independent label Shanachie Records, it became official that the sophomore project was coming. We were close to getting the album many times over the years, which was originally called "The Young Lioness", but Teedra has always waited to seek out the right situation and found a home with Shanachie. Following many standout mixtapes and EP's, the question we all have is, how will this album live up to her debut?
The short answer is, Teedra should be proud to have this album sit side by side with her debut. Her goal with her music is to give the listener something to vibe to, and that's exactly what we've got on "Cognac & Conversations". From the start of the album, we're set off on a journey that explores a diversity of sounds. The first track "R U Scared" takes us on an uptempo groove. It's followed by the single "All I Ever Wanted" which contains the first of two Rick Ross cameos. The sample heavy production is an awesome tribute to her original single "Be Your Girl" from "Complex Simplicity" which followed a similar format.
We get to reminisce a bit more on the next song "International Playboi", an uptempo standout from her "Royal Patience" mixtape and a worthy inclusion for this album. The title track features Rick Ross once again, and gives us a mellow vibe lead by Teedra's angelic vocals; this is a personal favorite of ours. Another highlight is "Beautiful Chaos" which is a sultry mid tempo jam that shows the continued diversity of the project. This is followed by "Skin Diver", which is possibly the vibiest song on the project, and very catchy at the same time.
Now, when Teedra Moses announced last month that a duet with Anthony Hamilton was coming, we had a lot of anticipation for that. The result is "That One", a song that completely lives up to the hype and is simply an timeless r&b duet. This song is a hit. "Sound Off" follows and though it's only an interlude, it's got us yearning for more. The subtle house vibe of the song is sure to have your head nodding. "Yesterday Aint Today" is more traditional Teedra Moses, featuring a progressive r&b production. Then we get the "Wish You Were Here" interlude, a song that is vintage Teedra. She croons acapella with her angelic vocals but does so with her lyrical sassiness!
The album closes with the ballad "No Regrets", and although the lyrics summarize her journey, it's really how she should feel about releasing this gem of an album. On "Cognac & Conversations", Teedra Moses is able to masterfully explore different tempos and grooves and mix in her signature sound while giving r&b fans something they can vibe to. We can triumphantly say that it was worth the 11 year wait to get this awesome sophomore album.