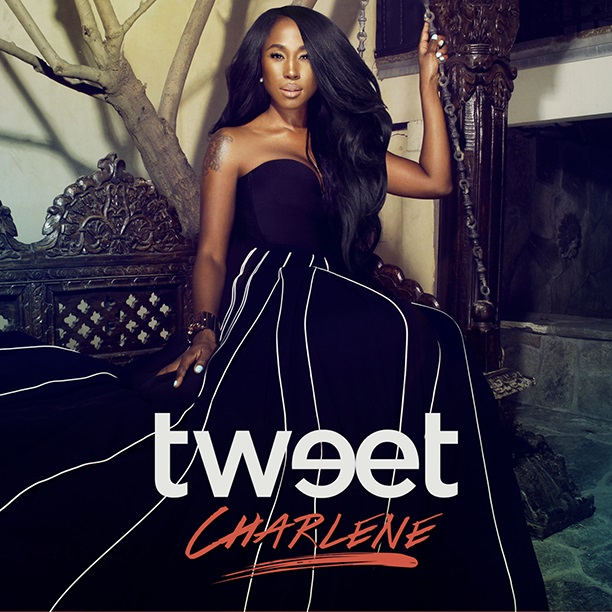 When singer Tweet announced she'd be releasing a new album in early 2016, there was much celebration among r&b fans. After all, it had been over a decade since she released her sophomore album "It's Me Again" in 2005, and her EP "Simply Tweet" in 2013 was the only new music we'd heard. Tweet has been heralded as one of the best voices of her generation, so the anticipation was high.
The new album is simply called "Charlene" (her birth name is Charlene Keys) and is her first independent album via eOne Entertainment. The project is led by the single "Won't Hurt Me", where she showcases her lush vocals with lyrics that display her resilient spirit. It's an acoustic soulful ballad reminiscent of her earlier work and a great indication of the direction of the album; showing us all she's picked up right where she left off.
In fact, most of the production on this album is handled by her frequent and earlier collaborators, Charlie Bereal and Jubu Smith. This helps to give the album a consistent feel of acoustic soul, live instrumentation, and of course melody driven. The production is stripped down and simplistic at times, but that just allows Tweet to shine with her mellow and soothing vocals. A shining example of that is the song "Addicted" where Tweet croons her affection for her man backed by just a guitar, keys and bass.
Much of the album finds Tweet touching the trials and tribulations of love, life and relationships. There are no gimmicks here, just pure authentic r&b and soul music. The second single "Magic" is a mid tempo jam where Tweet sings the praises of her man. In contrast, she plays the fool on "Got Watcha Want" where she fell for the slick lines of a man. She shows her regret on the uptempo "Neva Shouda Left Ya" over a groovy production.
One of the most anticipated songs on this album will surely be her reunion with Missy Elliott and Timbaland on the song "Somebody Else Will". After all, it was both who she was a member of DeVante Swing's "Swing Mob" collective with while she was part of the group Sugah, years before Missy signed her to her Goldmind Record Label and Timbaland produced her biggest hit "Oops (Oh My)". While that song went against the grain of her debut a bit, "Somebody Else Will" finds Tweet pulling Missy and Timbaland into her lane a bit more to create a breezy uptempo female empowerment song. Missy opens with a rap verse, but the production is a lot more tame than we're used to from Timbaland, and it fits well here.
"Charlene" really succeeds in its versatility in tempo while still maintaining an honest, grown, soulful feel. Most importantly, "Charlene" is a body of work that fits well with the rest of her catalog and is sure to please r&b lovers. When creating the album, it's almost as if Tweet surveyed r&b fans for input. This is the exact album that r&b fans would want to hear Tweet make, and she did a masterful job of delivering it.