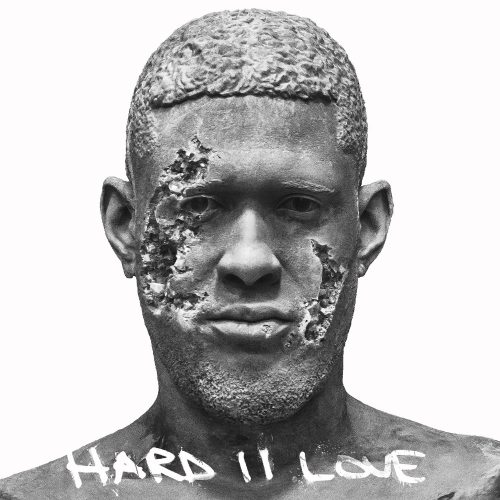 Words by Edward T. Bowser, SoulInStereo.com
Usher's 2004 Confessions album is not only his greatest achievement, it's his greatest curse.
Confessions is arguably R&B's last classic album – and I'm talking legit classic here, not the forgettable "classics" half y'all hype up on Twitter and forget two weeks later. Confessions was not a flawless piece of work, but one that revamped the musical landscape, created a new sound (remember all the "Yeah" clones that album spawned?) and became synonymous with Usher himself. That's the definition of a classic.
And the curse of a classic album is that the artist, while revered as one of the best of his generation, is now expected to match or surpass that one great work.
In 2016, the stakes are even higher – R&B is basically extinct on urban playlists. I mean, times are so hard that off-key rappers *cough*FUTURE*cough* and inconsistent pop stars *hack*RIHANNA*hack* are categorized as R&B.
That's why fans have been craving a new album from Usher – he gave us Confessions before, he can do it again, right?
No.
Because let's be real: Confessions was 12 years ago. It's unfair – and nearly impossible – for an artist to faithfully recreate the factors that went into that piece nearly a decade ago.
Instead of looking back, Usher has evolved, and I can't fault that. His last album, 2012's divisive Looking 4 Myself, may have been disjointed but it was the right album for the right time – a maturing artist searching for a new sound.
I mean, it's in the album title and everything.
Last year, we even laid out five things we needed from Usher's next project – you can read those right here.
But unfortunately, Usher's latest album, Hard II Love, the one fans hoped would finally turn the tide for modern R&B, isn't about evolution. It's devolution.
Usher's hustling backwards.
Many R&B fans shook their heads after hearing the single "No Limit." Yes, it's brainless fun – a catchy beat, a ton of heavy handed yet quotable Master P references, and it's danceable. But it's all gimmicks, little singing and a tacked on Young Thug verse that all but begs programmers "PLEASE PLAY THIS SONG ON THE RADIO." It's a paint-by-numbers track that lesser artists drop to dominate charts for a three weeks before they wind up on the back of a milk carton. We know Usher can do better.
Sadly, he doesn't do much better.
"Let Me" chops up Ready for the World's "Let Me Love You Down" into a murky mess filled with verses plucked from a 8th grade talent show: "BMW new tints so dark the cops gotta squint." Uh huh. "Make U a Believer" is even worse: "I like b****es, you like b****es, we can get b****es to keep a secret." And don't forget "FWM," which is just "f*** with me" repeated over and over and over.
AND OVER.
Dude, you're almost 40. Chill.
But don't mistake me, the few times Usher actually gets serious about his craft, he proves why he's still one of the greatest voices of our generation. "Tell Me" is the best vocal showcase here, featuring soaring notes and heartfelt inflections that make him peerless. But at more than 8 minutes long, it's a bit too much of a good thing.
We hear a glimpse of those very same vocals on the schizophrenic "Missing U," which alternates between a masterfully produced hook and jarring rap beat during the verses. It's off-putting initially but gets better with repeat listens.
The same can't be said for "Bump," which starts with hearty vocals before Usher tosses all that out of the window for more pseudo-rapping. Look, I know the "experimental" tracks like "Bump" and "Down Time"  are all the rage these days, but leave the Mumble&B for the Bryson Tiller crowd. We ain't got time for it.
That's what makes Hard II Love, so, well hard to love. Usher is still great at what he does ­– the problem is that he refuses to do what he does best. He either ruins a perfectly good track like "Rivals" by letting Future sing karaoke in the background, or cripples solid songs like the pop-leaning "Crash" and soul-bearing title track with lethargic performances.
Have y'all seen Usher's video for "No Limit?" It's indicative of all that's wrong with Hard II Love:
Usher prances around with young Internet dance sensations against a boring white background. What I'm sure was supposed to be a passing-the-torch moment, where Usher tips his hat to the new generation of artists winds up looking like the old guy at the club trying to hang with the young cats.
He's no longer innovating. He's imitating.
Listen, Usher's never giving us another Confessions. R&B won't grow from cloning 10 year old albums.
And R&B SURE ain't gonna grow when one of its greatest artists resorts to cloning lesser acts 10 years younger than him.
I guess Usher's still looking 4 himself.
Best tracks: "Missing U," "Tell Me"
2.5 stars out of 5
Can't get enough of Edd? For more album reviews, relationship talk, pop culture news and Keith Sweat hero worship, visit SoulInStereo.com and follow him on Twitter @etbowser.