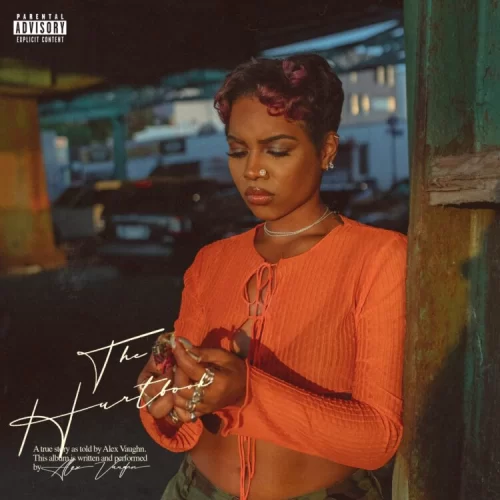 R&B singer/songwriter Alex Vaughn has released her new EP "The Hurtbook". The project is the perfect blend of today's R&B along with some nostalgic vibes as legendary R&B producer Rodney "Darkchild" Jerkins handles production for three of the songs including the opening track "So Be It". R&B producer Camper also produced two songs on this EP.
Alex Vaughn has been grinding as an independent artist for years now but recently signed a deal with LVRN/Interscope Records where she released the EP "Voice Notes"
It is amazing to see Alex getting her opportunity in this industry. We interviewed her back in 2014 and she explained her love for music then:
"I've always been into music. When I was a child, I would also crawl to my grandmother's piano, I would hum when I chewed my food, I was involved in choirs from elementary, middle, and high school where I was classically trained. I think when I was going to college, I was on a full scholarship for classical music, it hit me that I couldn't really be here putting my energy into classic musical. But more so into being an artist and making music off of the vibrations and how I felt. I think that was the ah ha moment for me".