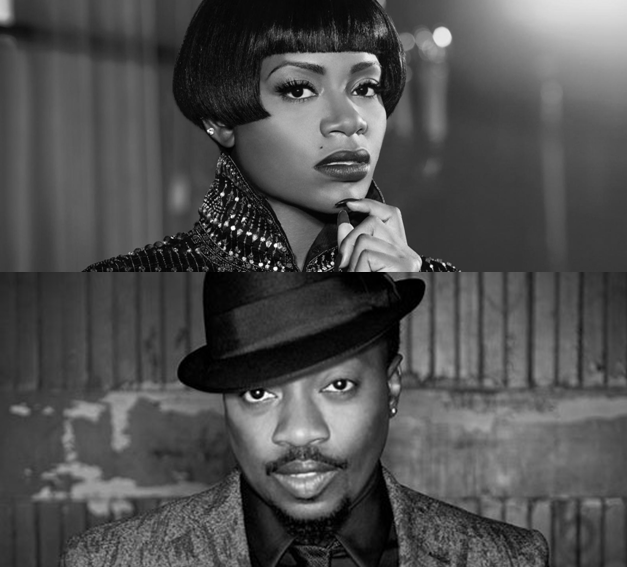 R&B powerhouses Anthony Hamilton and Fantasia have announced they'll be hitting the road together for a joint tour this Spring 2016. The pair will co-headline the tour and it's set to kick off April 21st in Buffalo, NY at Shea's Buffalo Theatre. It will hit major cities over the course of the 4 week run including Chicago, New York, Washington DC, and Los Angeles. Tickets are set to go on sale March 4th, and more dates are to be announced.
Anthony Hamilton is currently working towards the release of his upcoming album "What I'm Feelin" which is set to release March 25th, 2016. The project, which is his fifth studio album, is led by the current single "Amen".
Fantasia is also planning an album release, as her upcoming fifth studio album will release this Spring. The project is led by her current single "No Time for It".
Check out the tour dates below, and be sure to catch this great show when it hits a city near you.
Anthony Hamilton and Fantasia in Concert Tour Dates

April 21 – Buffalo, NY – Shea's Buffalo Theatre A
April 22 – Detroit, MI – Fox Theatre A
April 23 – Chicago, IL – Arie Crown Theater A
April 28 – Newark, NJ – Prudential Hall F
April 29 – New York, NY – Theater at Madison Square Garden F
April 30 – Baltimore, MD – Pier Six Pavilion F
May 01 – Columbus, OH – Palace Theatre F
May 07 – Washington, D.C. – Constitution Hall A
May 08 – Norfolk, VA – Constant Center A
May 20 – Los Angeles, CA – Microsoft Theater F
A – Indicates Anthony Hamilton closes show.
F – Indicates Fantasia closes show.