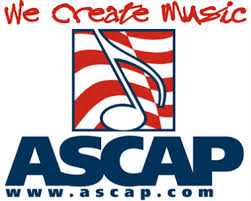 The American Society of Composers, Authors and Publishers (ASCAP) will host its 28th annual Rhythm & Soul Music Awards on Thursday, June 25th, 2015 at The Beverly Wilshire Hotel in Los Angeles. The invitation-only event will pay special tribute to Ms.Lauryn Hill who will also perform during the evening. Additionally, ASCAP will honor the songwriters and publishers of the most performed ASCAP songs on the 2014 R&B, hip-hop, rap and gospel charts.
During the ceremony, Grammy Award-winning singer, songwriter, rapper and producer Ms. Hill will be presented with the ASCAP Golden Note Award. The award is among the most prestigious honors that ASCAP gives to songwriters, composers and artists who have achieved extraordinary career milestones. Past recipients include: Pharrell Williams, Dr. Dre, Alicia Keys, Sean "Diddy" Combs, Jeff Lynne, Reba McIntire, LL Cool J, Jermaine Dupri, Jay-Z, Lionel Ritchie, Stevie Wonder, Kenny Rogers, Quincy Jones, Elton John, Tom Petty and many more.
"Ms. Hill's talent as a songwriter is undeniable and reflects her singular take on the world we live in," said ASCAP President Paul Williams. "Her ability to push boundaries and capture the humanity that surrounds us has created a musical legacy that belongs with the greats."
Ms. Lauryn Hill is an American singer–songwriter, rapper, producer, and actress. She is best known for being a member of the Fugees and for her solo album, The Miseducation of Lauryn Hill. That record made her the first woman/hip-hop artist to win five Grammy Awards for "Album of the Year," "Best New Artist," "Best Female R&B Performance," "Best R&B Song" ("Doo Wop (That Thing)") and "Best R&B Album." In total, Ms. Hill has received eight Grammy Awards, three American Music Awards, two Billboard Awards and is equally recognized for her philanthropic effort "The Refugee Project," an organization that served underprivileged urban youth.
"Ms. Hill inspired a generation with her work and her ideals," said Nicole George-Middleton, ASCAP VP Rhythm & Soul. "We are so proud of her extraordinary contributions to the songwriting community and excited about this opportunity to honor her with the ASCAP Golden Note Award."
During the ceremony, other top awards will also be given for the Songwriter of the Year, Publisher of the Year, Top R&B/Hip-Hop Song, Top Rap Song and Top Gospel Song. The evening will feature performances by several award-winning songwriters/performers, and will be attended by some of the top names in the music and entertainment industry.