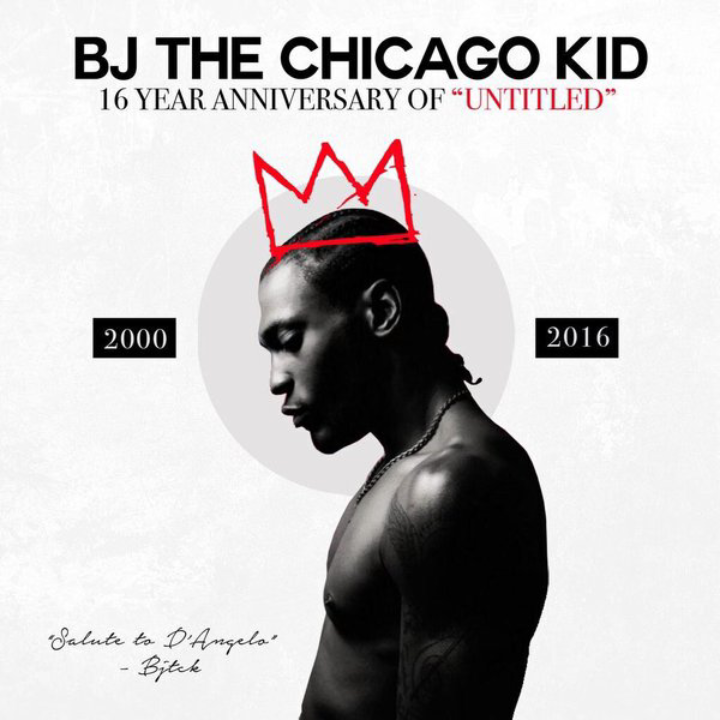 Emerging soul star BJ the Chicago Kid tributes one of his biggest inffluences by covering songs from the "Voodoo" album by D'Angelo. For the three song project, which celebrates the 16 year anniversary of "Voodoo", he presents us with his covers of "She's Always in my Hair", "Send it On", and the timeless "Untitled (How Does it Feel)". The original "Voodoo" album was released of course in 2000 and was D'Angelo's 2nd album, and a big part of his legacy that would go on to impact a whole generation of younger artists. It's no surprise to see an artist like BJ send a salute back to the legend.
While we wait for BJ's major label Motown Records debut album, he's certainly been providing us with a lot of music to keep fans happy. The most recent single he's been promoting is "Church", and he's also been releasing covers via his YouTube account including his most cover of Blackstreet's "Before I Let You Go".
BJ the Chicago Kid will release his new album "In My Mind", the follow up to 2012's "Pineapple Now Laters", early this year.