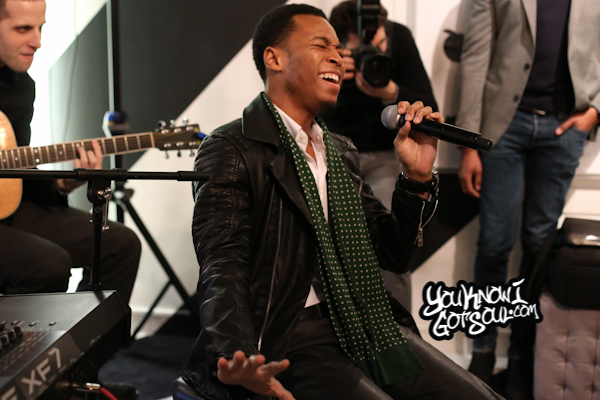 In a time when r&b music is starved for talent to come out that reminds us about everything we love about the genre, it's only right we fully embrace those who do. So let's all take a minute to appreciate and celebrate singer Kevin Ross.
We've been raving about this young talent for many years now, and we'd like to continue to pay our respects.
In fact, the first time we featured Ross on the site was back in 2011, when he was still a student at the prestigious Berklee College of Music. This was years before he'd go on to sign his first deal with Motown Records.
We were then immediately captivated when we saw him added to the lineup of the 2014 Essence Festival, shortly after signing his deal. That night of his performance at the show, we were able to catch up with him for an interview, and really found out where his timeless sound was rooted:
Kevin Ross: My sound is R&B/Hip Hop. I grew up on old school music such as The Stylistics, Marvin Gaye, Stevie Wonder, Donnie Hathaway, Curtis Mayfield and Smokey Robinson. You name it, I've listened to it and you can hear it in my music. It's a mesh of the old and the new. Here I am trying to bridge the gap.
Later in 2014, he'd essentially captivate the rest of the country, as he starred in Glade's "This is My Wish" campaign.
His career though has essentially been in good hands from the start. He linked up with manager Ezekiel Lewis, a talented songwriter who made a name for himself crafting hits as part of the songwriting collective The Clutch. From there, he was able to come up under the tutelage of famed producer Troy Taylor.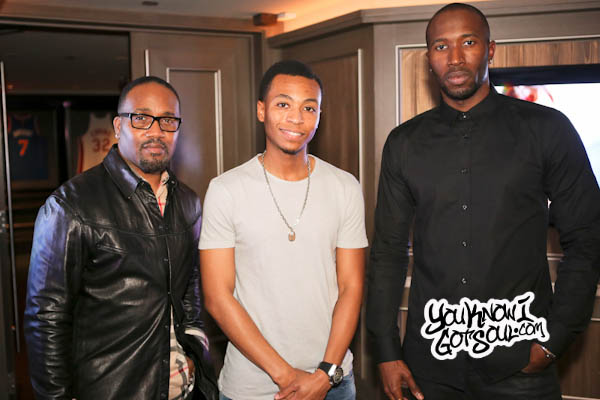 This is not even to mention that the man has written multiple #1 singles for Trey Songz, including "Touchin Lovin" and "What's Best For You". But let's take some time to focus on the epic debut album "The Awakening" he just released last month. We tried to summarize the best we could in our review of the album:
"The Awakening" is a strong debut for Kevin Ross. With the assistance of his mentors and industry veterans Troy Taylor and Ezekiel Lewis, this project proves that there is a place for him in R&B today despite the constant evolution of the genre. The lack of a trendy single will probably hurt the album's visibility in the short run, but the R&B fans who are exposed to this album are in for a treat.
The fact is, this album was a real gem. You've got the #1 hit single "Long Song Away" which transport our minds back to a time when music was pure. You've got songs like "Don't Go" which evoke thoughts of Michael Jackson in a good way, and songs like "Dream" which show a real passion and desire for love. "Be Great" is a song that offers encouragement to strive for better things, while "Look Up" is the perfect social commentary for the issues we're facing today. It's all on here.
This is wholesome music of the quality that used to be celebrated throughout the 90's and early 2000's. The music has substance and the ability to stand the test of time.
For r&b lovers, Kevin Ross should be the total package. He's got the talent, he's got the musicianship, and his music has meaning and feeling. It doesn't hurt that he's a really nice guy as well. For a variety of reasons, the mainstream has stopped celebrating artists like this, but that needs to end. Going against the trends should not be perceived as a negative.
Kevin Ross fully deserves to be pushed to the forefront. Many of the peers in his generation of r&b music are making music that sounds very different. Trendy production, trap sounds, and little emphasis placed on vocals are all the rage. That makes Kevin Ross just that more refreshing.
We hear many clamoring that we need to bring real r&b back. But the truth is, it's already here right in front of our faces. We need to pay attention and elevate artists like Kevin Ross who embody all things good about rhythm & blues.