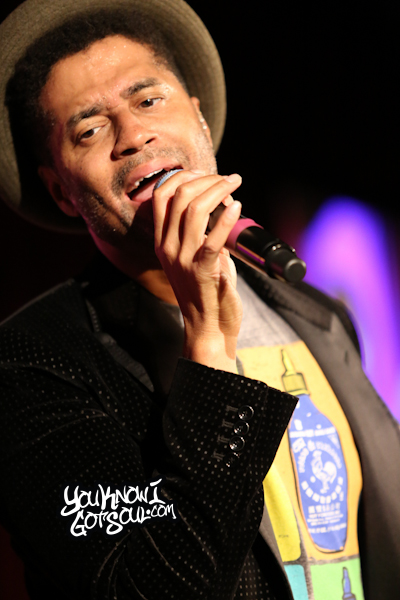 With Eric Benet having just released his seventh album "Eric Benet" (read our review here) last week, it's a good time to look back on his career and the best songs he's put out. In our recent interview with Benet, we noted that he stayed true to himself and gave fans an authentic album; something that has rung true in his two decade plus career.
With so many hits songs to choose from, doing this feature for Eric Benet was a tricky one. However, we did our best to narrow it down and even include some album cuts as well as a bunch of honorable mentions. Without further ado, here is our list of the Top 10 Best Songs by Eric Benet.
10) Harriet Jones
The second single from his 2012 album "The One", "Harriet Jones" has that undeniable soulful groove.
9) Spiritual Thang
Benet chose "Spiritual Thang" as the second single from his debut album and it helped introduce his talented vocals and signature style.
8) I Wanna Be Loved
A staple at his live shows, "I Wanna Be Loved" shows off the vulnerability that Benet has included in his music throughout the years.
7) You're The Only One
"You're The Only One" has become one of Benet's most successful singles over the years and also earned him a Grammy nomination.
6) Chocolate Legs
Benet's signature falsetto was on full display on the timeless single "Chocolate Legs", which also embodies the sensuality in his music.
5) Pretty Baby
Selected as the third single from his 2005 album "Hurricane", the beautiful ballad further shows his love for women.
4) Georgy Porgy (featuring Faith Evans)
This uptempo duet with Faith Evans has become one of Benet's most successful singles and was the first chosen from his sophomore album "A Day in the Life".
3) Femininity
Benet expressed his love for the beauty of all women on the timeless "Femininity".
2) Sometimes I Cry
Perhaps the most emotional song that Eric Benet has ever recorded, "Sometimes I Cry" showcases the rare side of a man showing vulnerability.
1) Spend My Life With You (featuring Tamia)
This Grammy nominated song also happens to be Benet's most successful. The duet with Tamia became a #1 single back in 1999.
Honorable Mention
-News For You
-Sunshine
-Love of my Own
-Insane
-Summer Love (featuring India Benet)
-Love Don't Love Me
-Real Love