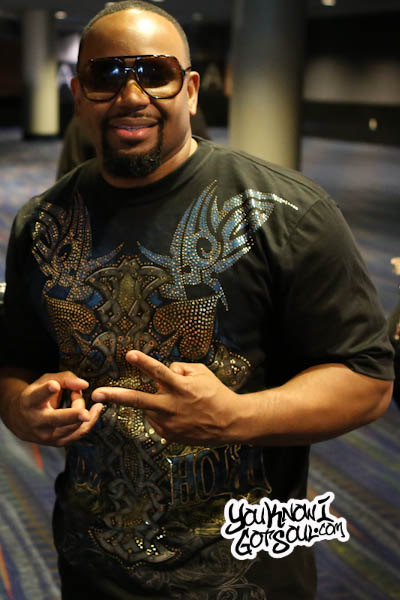 YouKnowIGotSoul was on hand at the McDonald's 365 Black Awards once again this year down at the Essence Festival in New Orleans, and got a chance to catch up with Avant after he made his way down the red carpet. The r&b veteran has recently released his new single "Special" and working towards the release of his 8th studio album "The VIII". We got the scoop on the new single as well as what to expect on the new album and if he did anything different this time around. Check out Avant's response.
Avant: Check this out, the new single is called "Special". If you don't feel special, you will after listening to the new record. I've also got a new album coming in September, it's called "The VIII". September 25th it will be out. I'm giving you what real r&b really is. Everybody be prepared for that. I've been in the game for 15 years, it aint stopping.
Avant: My new album is called "The VIII". There will be a lot of little different things that go on. Musically I've got a great producer and the stories will be a bit different. It's going to be true to what real r&b is and what Avant is. Trust me, I'm not going to let you down on anything I do, I got you!